About
San Francisco Youth Soccer is a comprehensive community soccer organization, benefiting San Francisco youth. Our mission is to support youth soccer and leadership through sport.  Roughly 8,000 families from nearly every elementary, middle school and neighborhood in San Francisco, participate with us in player, league volunteer, youth leader and referee capacities. Ages 8 - 18. ​ 
SF Youth Soccer is a Non-Profit organization with 501(c)(3) status, 
​EIN # 94-3322034. Donations are fully tax-deductible and match-eligible.
Learn more about SFYS Programs & Services and how you can support youth soccer and leadership through sport: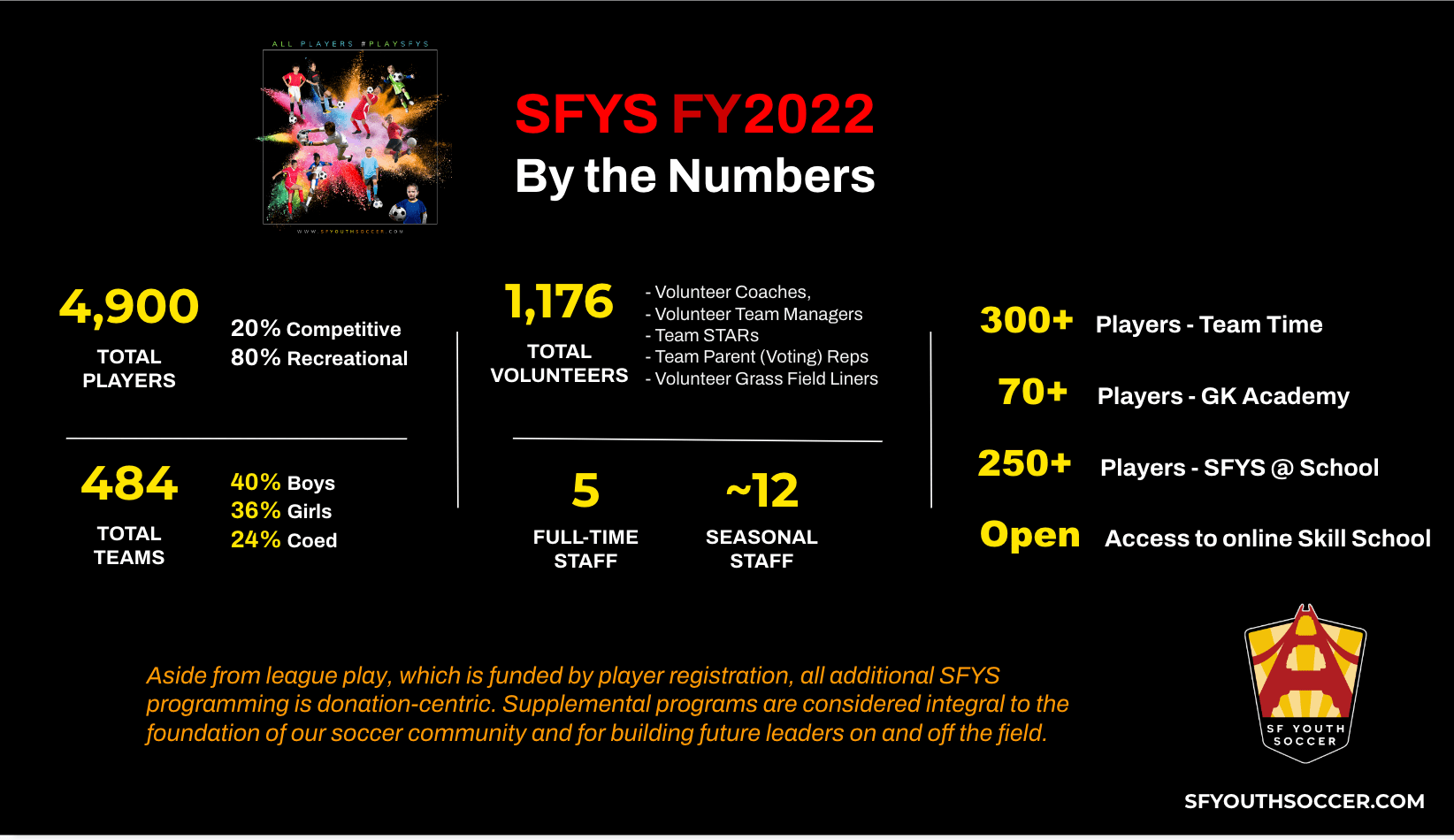 Interested in helping support player scholarships and financial aid grants - or sponsoring some of our amazing comprehensive programming?
​Your donation is fully tax-deductible (and match-eligible!). Click to Donate
---
STAFF
Scotty Kober, Executive Director
Barbara Yee, Director, Registration & Administrative Services
Lee Dunne, Director of Programming
David Reardon, Program Manager
Alana Danison​, Program Assistant
VOLUNTEER BOARD MEMBERS
(Serving through 1 March 2024)
We elect our Board each year at the Annual General Meeting (AGM).
The most recent election was held Thursday, 16 February 2023. 
Kelly Allison
Tim Danison
Stephen Favrot
Hazen Sewell​
Eloisa Tejero