Programming - GoalKeeper Academy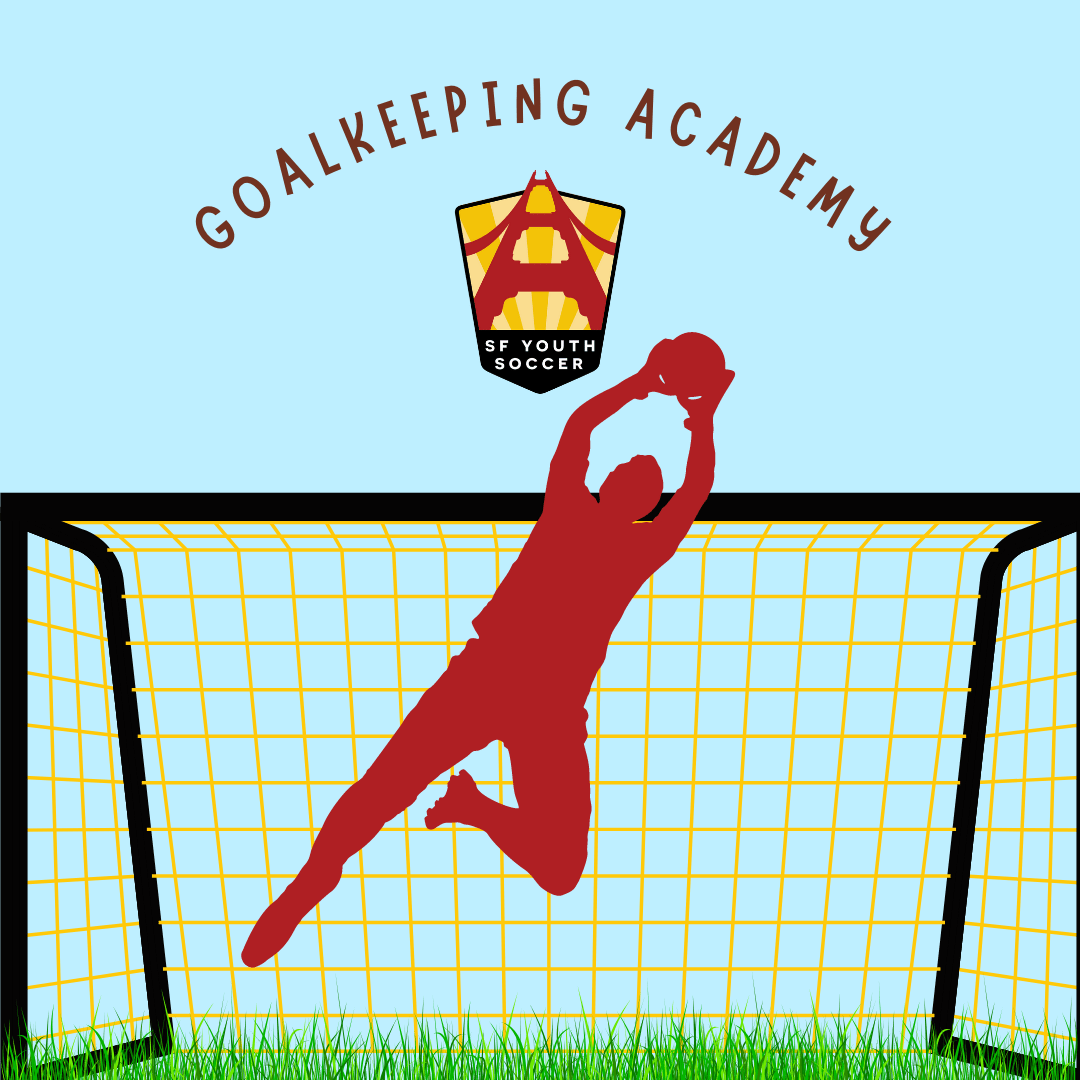 Goalkeeping is the position that might need the most attention, yet rarely does!
SFYS Goalkeeper coach, Krysta Jenkins will provide training at three levels:
Beginners - For those interested in playing goalkeeper.
The clinic will cover: Fundamentals, some basics for the required movement and positioning of the keeper, and having fun with the highest pressure position! 
Intermediate Keepers - For keepers who have played a season or two and want to work on more essentials.
This clinic will expand on the basics with game-like repetitions of shots and dives, with a deeper understanding on making yourself 'big' and how to move efficiently.
Advanced Keepers - For those keepers serious about the position with experience.
Here, keepers will work on more game-like situations with working V runs. There will also be aerial ball coverage, learning how to parry effectively, and develop a deeper understanding of angles and challenges.
If you are unsure of the level of your keeper, or would like to ask some questions, please contact Coach Krysta - krystajenkins@yahoo.com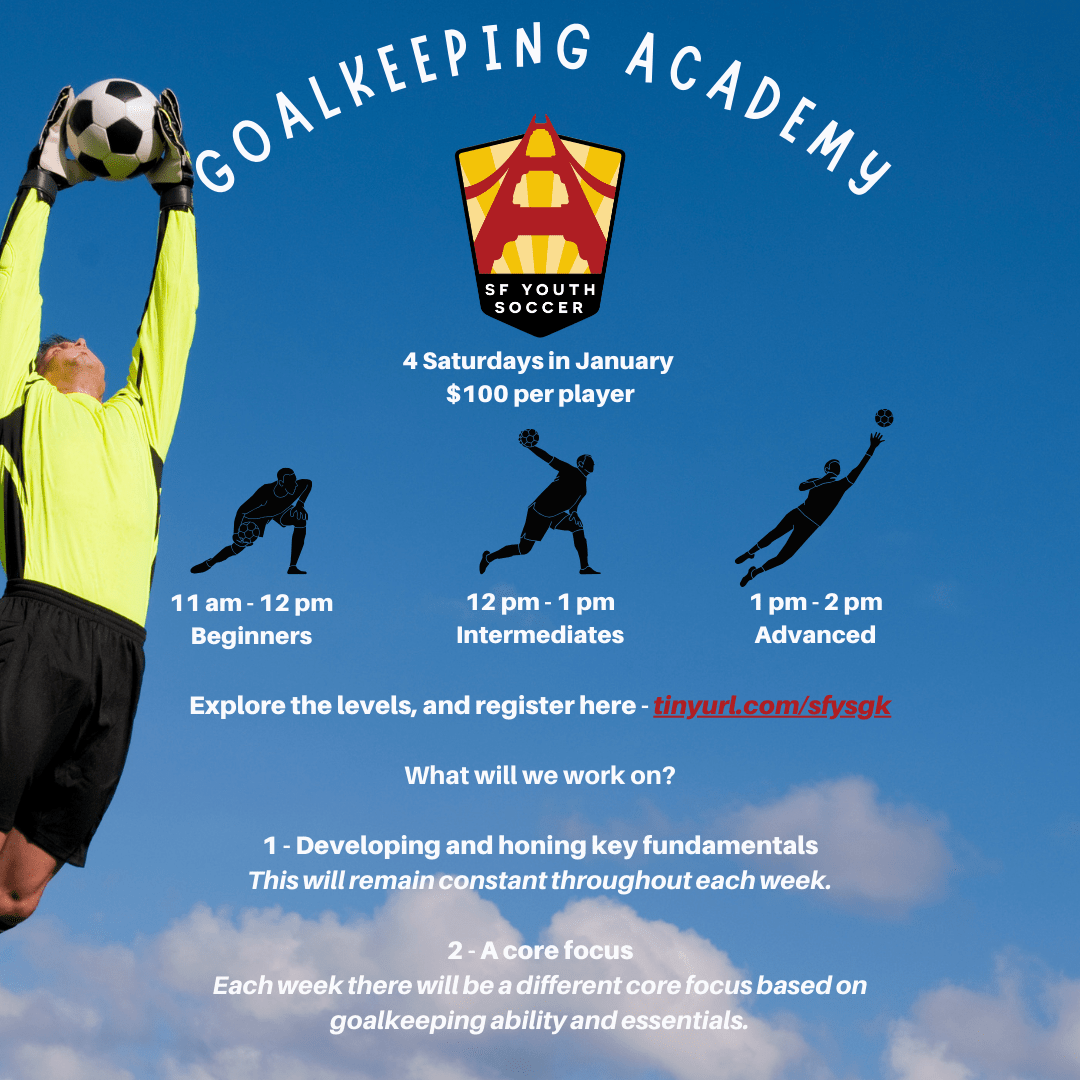 ---
REGISTRATION FOR THE ABOVE CLINIC IS HERE
ALL CLINICS ARE AT THE PAUL GOODE FIELD