REGISTRATION
Spring 2024 Registration Information

Registration Overview
NOTE: Mission Youth Soccer League teams should contact their home league for registration instructions.
The Spring season usually begins the second weekend in March and ends by the weekend before Memorial day (May 18th/19th)


Team registration for Spring 2024 will open on

Wednesday, November 1st at noon

and close

Thursday, November 30th at 5PM

 Monday, December 4th at 5PM

 

(you get a few extra days!)




Overview of requirements (scroll down for more details, deadlines and instructions)

Submit an Intent to Play

Register a team in SQWAD

Roster the minimum number of players in SQWAD

Add at least one trained and cleared coach to the roster (or designate someone who will be trained and cleared over the winter)
Why is team registration so early? We all have things to get done before the season starts: coaches need to get trained and background cleared; players need to hunt down birth documents; SFYS needs to build flights and schedules, train coaches and refs, and process all your players and coaches; and SF Rec & Park needs to sort out field allocations for practices and games based on the number of teams and sports with a need.
Spring 24 registration fees are paid per team before the deadline on

November 30th

December 4th, and remain the same as Spring 23:


SFYS Recreational Divisions: $800 per team
Competitive Upper House Divisions: $900 per team
Varsity Divisions: $850 per team

While Spring fees are team-based, financial aid awards are still given to individual players.

Financial aid information and application can be found here

. The aid amount will be applied as a refund to the total team fee paid by a team administrator, who will in turn deduct that amount from the player's family contribution.

New players who did not participate in the Fall 2023 SFYS season will pay a $30 fee at the time of registration in SQWAD to cover admin and insurance fees.
---

Click here to submit an Intent to Play for the Spring 2024 Season (opens Wednesday, Nov 1st at noon)
Important Deadlines and Requirements
Thursday, November 30th

Monday, December 4th by 5pm: Team Registration


Intent to Play form must be completed

by a Team Manager, Coach, or Club Administrator  (opens Wednesday, Nov 1st at noon; will be emailed and posted to this page and social media)


There are no penalties for teams who submit an Intent, but end up withdrawing before the deadline. It's ok if it's early on and you don't have all your ducks in a row yet–go ahead and fill out the form so we can start a conversation and help out!

Just one submission per team, unless you need to make any updates/corrections

Designate one person as the Primary Contact to receive communications and coordinate with Rec & Park for practice fields

Figure out what division and level your team wants to play in. If you're not sure, we can help! Reach out to

info@sfyouthsoccer.com

, and

click here

for more information about the playing opportunities offered by SFYS

Register your team and the minimum number of players in SQWAD 

(opens Wednesday, Nov 1st at noon)

Roster min/max and age limits vary by division, and remain the same as Fall 2023.

Click here

for a summary

Click here for SQWAD Instructions
Note:

SFYS does not place players on teams, but we do host a public listing to help make connections.

If you are a player looking for a team, or a team looking for additional players:

Player Connection

 

Don't worry if you might need to add a few more players later–

for the deadline, you just need to register the minimum

NEW for Spring 24: Every team must declare at least one adult as the designated coach for the team before the team registration deadline.

No more last minute scrambles! We want to know who new coaches are early to make sure everyone has time to take care of state and federal requirements for adults working with a youth sports organization (safety training and background checks)

Remember: coaches can be volunteers who take training, hired independently, or provided by a club, but the requirements are the same for everyone.

Click here for a checklist

The coach doesn't need to have completed anything by the deadline, but the earlier you can start, the better!

In-person field training and fingerprinting will be offered by SFYS over the winter (stay tuned for dates, and note that the sessions closest to the season fill up fastest, so the earlier you can complete your training, the better)
Over the Winter:

Primary Contacts, keep an eye out for emails from SFYS about scheduling, and SF Rec & Park about practice field selection

Can SFYS or Rec & Park accomodate schedule and location requests? No guarantees, but the more specific information you can provide, the better. Are most of your players coming from one school or neighborhood? Is there a Saturday with a school event that most of your team will need to attend? Ask your families those kinds of questions early and let us know, so we have the best chance of scheduling games you can actually attend and you'll be prepared to complete the practice field draft.

Wednesday, February 14th at 5PM: Player/Coach Registration, Declare Team Parent and S.T.A.R.

(click here for SQWAD instructions)
NOTE: teams can continue adding new players and coaches after this date; this deadline is only to guarantee that your registration will be processed in time for the first weekend of games. In other words, players added after this date will be processed in the order they have registered and may not be eligible for opening weekend matches.
New players:

accept your invitation to complete registration, upload a player photo and birth document

Player photos are included on the game day roster for check in: think ID photo, solo and from the shoulders up with no hats, masks, or sunglasses

Birth documents must be government-issued and include name, sex and date of birth (birth certificate, passport, state ID; no school IDs or hospital certificates)

New coaches/managers:

get invited to the roster and upload proof of completion for all compliance requirements

Click here for a checklist of coach and team manager requirements

Declare your Team Parent and S.T.A.R.

(if you didn't already do so on the Intent to Play)

Team S.T.A.R.:

Each team must provide one volunteer adult who serves as an assistant referee to help at each game. It doesn't have to be the same person every game, but you must declare at least one person to complete the online training and attend a field training session before the season starts.

This program was created in an effort to support our referees during a national shortage, and increase general knowledge of the game while still allowing parents to enjoy watching their kids play!

Click here

for more information.

Note: Returning Team STARs don't need to do the online training or attend a field session again (though they are welcome to!).

Team Parent: This person must be a parent of a player on the team (it's ok if they're also a coach or manager). They receive all official communications that go out team primary contacts, and for independent teams and small clubs (<10 teams), they also get to vote on our volunteer board at our Annual General Meeting (2024 date TBD; it's ok if they're not able to attend, they can designate a proxy). The Team Parent must be unique for every team (each parent may only represent one team at a time).
---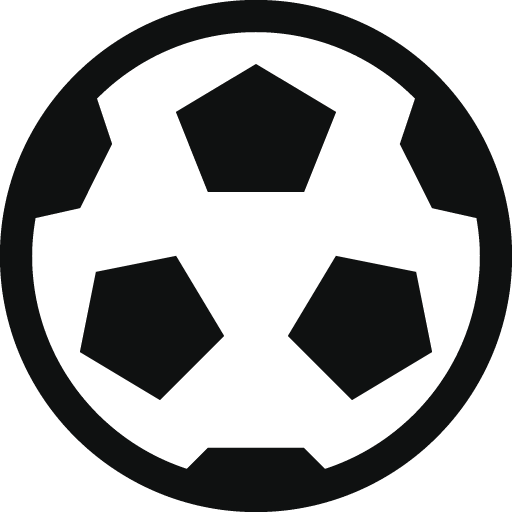 Important Links