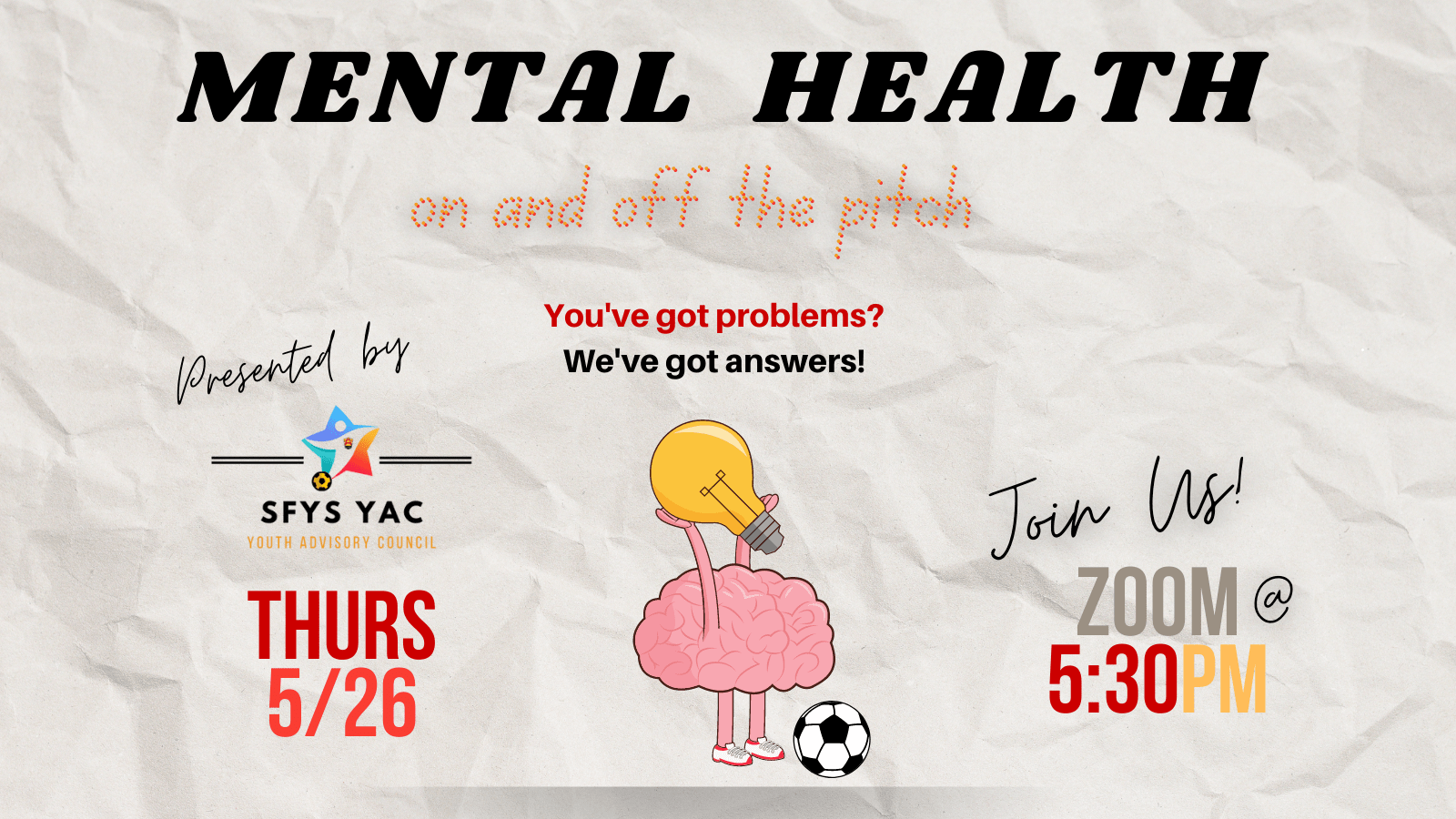 SFYS YAC Event : Mental Health Awareness & Support Q&A
Missed it? No worries! Check out the video and the handout. Repost and Share!
Designed and led by members of the SFYS YAC in honor of Mental Health Awareness month, the SFYS Youth Advisory Council hosted a Mental Health Awareness & Support Q&A on Zoom Thursday, May 26, at 5:30 pm.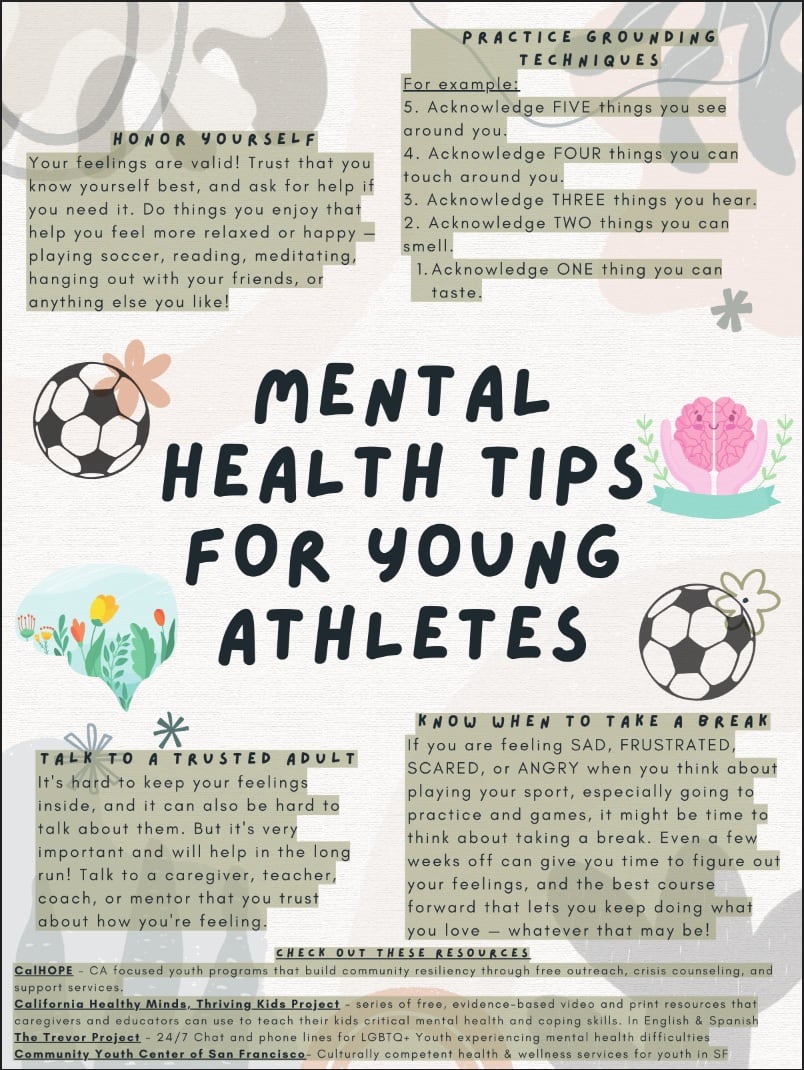 ---
Everyone in SFYS is welcome!
But especially to YOUTH PLAYERS & REFS: Are Tryouts, Fall Registration, End of the Season/School Year, your Coach/Parent/Teacher stressing you out? We will have youth mental health experts online to troubleshoot, answer questions and help us learn more about how to take care of our own mental health, while supporting others as well.