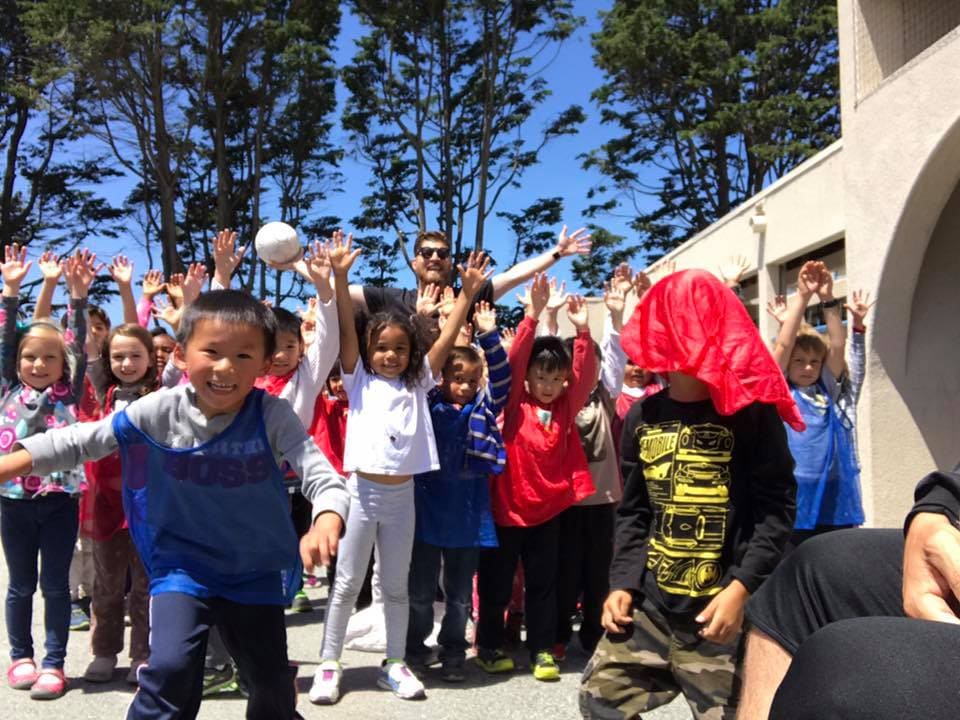 Giving Tuesday Highlight: SFYS @ School
Join us and spread the word to your community
On this Giving Tusday 2022, we highlight the SFYS @ School Program: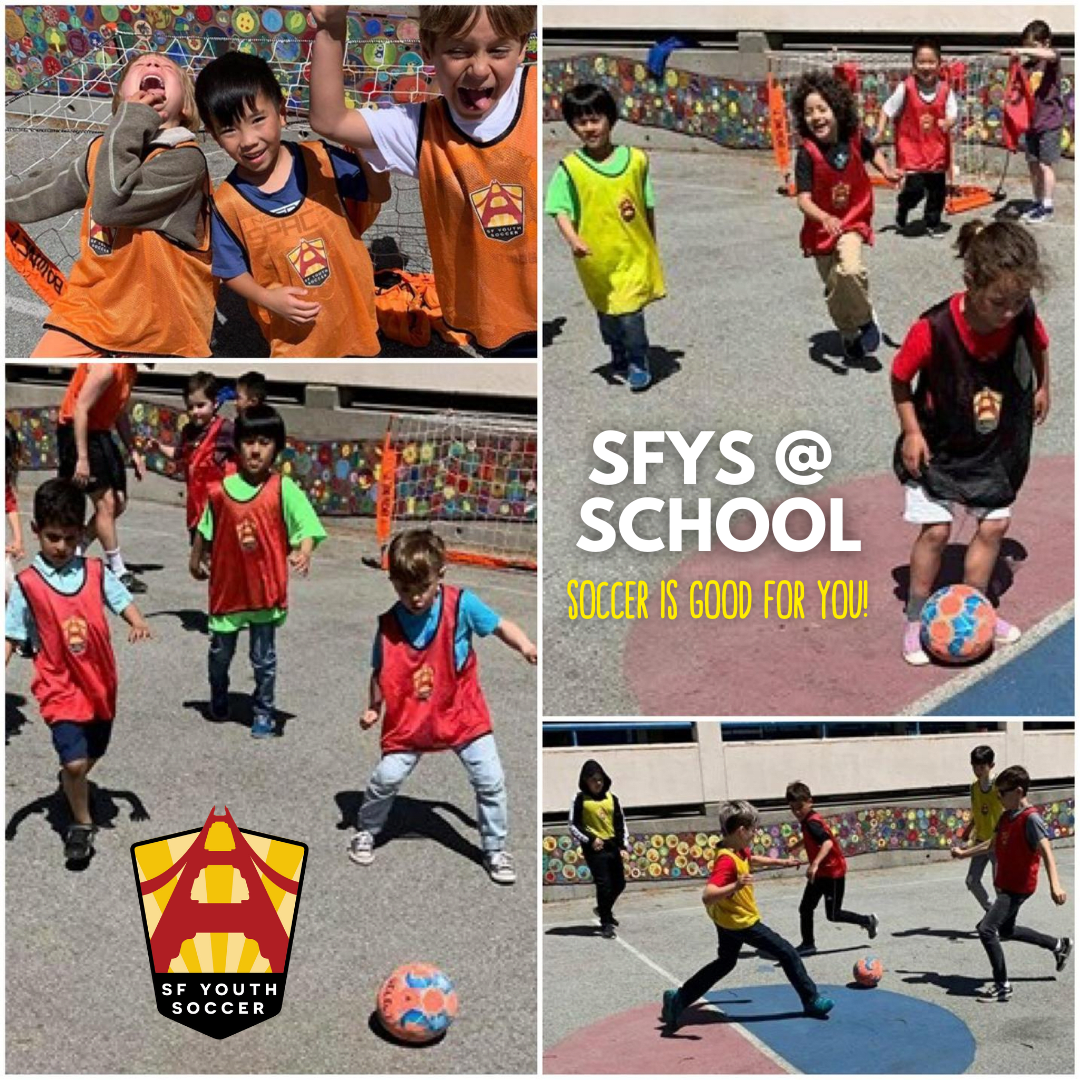 All kids deserve the ability to play soccer. The mission of San Francisco Youth Soccer is to support youth soccer and leadership through sport. We understand that successful youth sports requires a solid foundation, with a connected community and effective network of integrated programming.
SFYS @ School is a free lunch and/or after school soccer program, fully subsidized by donors and staffed by paid coaches from partner soccer clubs and SFYS Jr. Coaches. The school partnerships align a common goal of engaging the youth in healthy activity and competition. We take pick-up soccer to school yards during lunch and after school hours to provide a structured activity solution, and to help children experience the game in a fun and safe environment. Any child at school can play, can watch, can cheer, but importantly can enjoy the fun that the game provides.
Your support is needed! After a recent announcement, SFYS received 16 new applications for school soccer in the new year. By donating to our SFYS @ School fund, you can ensure all kids have the chance to play soccer, build confidence, and develop leadership skills.
Your donation will provide the necessary support for SFYS to pay coaches, and provide the equipment needed for an awesome time at each school.
Please consider donating at whatever level is comfortable this Giving Tuesday and your gift today can make twice the difference! With a $100 gift, you can support:
2 school soccer sessions 

40+ students each session

Learn More about the SFYS @ School Program and how to bring it to your school here.