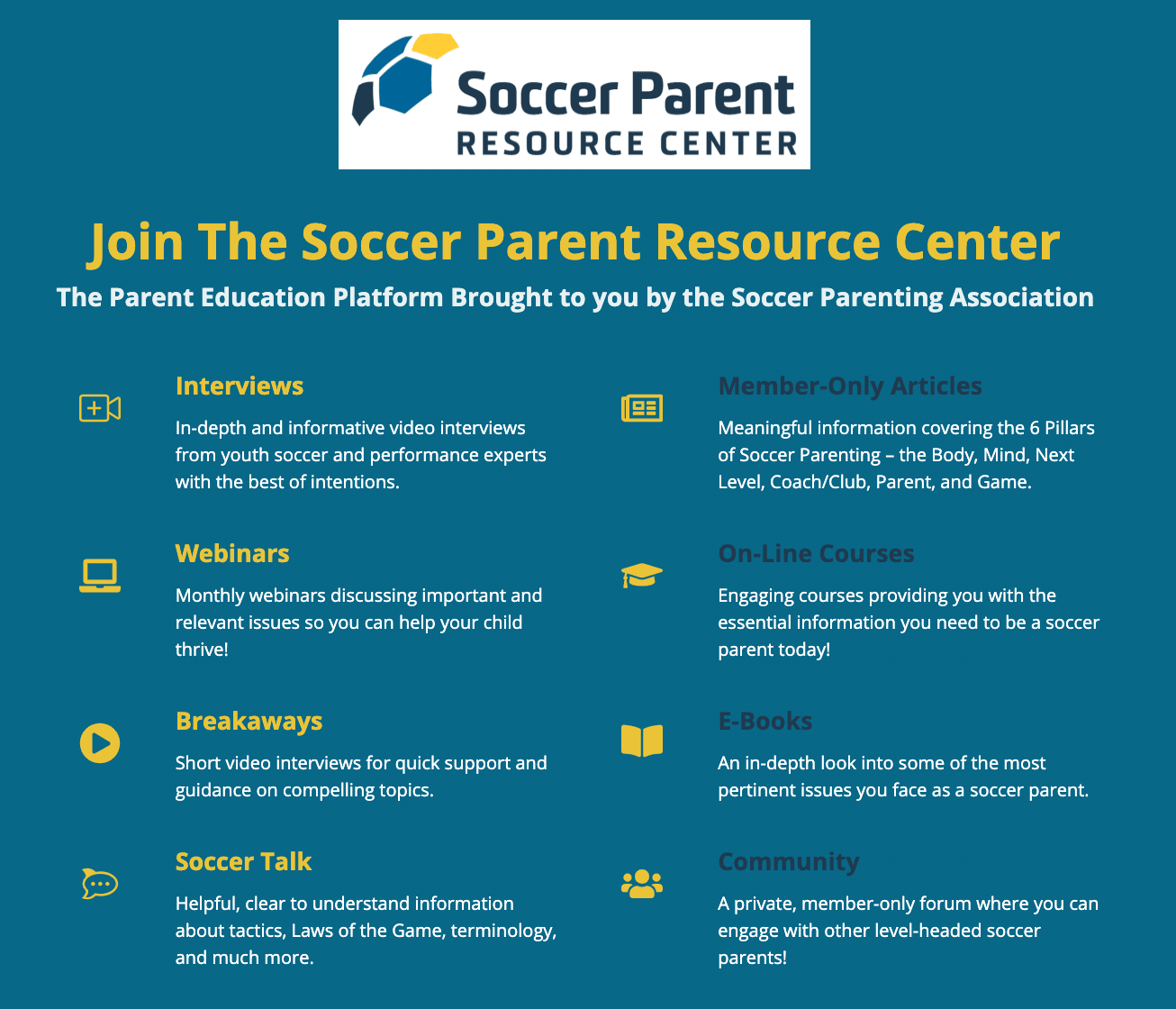 Soccer Parenting Resource Center
Inspiring Players By Empowering Parents
We are committed to helping your child feel inspired about soccer. With that in mind, we have secured a membership to the Soccer Parent Resource Center for all the parents and coaches in the club.
At the Soccer Parent Resource Center you will find monthly webinars for parents, articles and interviews with tips and advice, guidance and support, and much more to help you support your child in soccer.
We Believe
A strong and supportive community of level-headed and like-minded parents and coaches will inspire players.

A more collaborative environment between coach, parent, league, club and player is in the best interest of player development.

When parents seek information about how to best support their player, great things will happen.

Youth soccer parents will be difference makers when it comes to improving the game.
Being a successful youth sports parent requires some work. We are here to help!
One of the primary factors contributing to our lack of adequate player development and countless players dropping out of the game is the lack of knowledge and perspective by parents on very important topics.
If you are a youth soccer parent, regardless of the level or future of your child in the game, you need to actively seek information about important topics related to your child's success and happiness on the soccer fields.  
Simply put, youth soccer will improve when parents get more education on important topics related to sports parenting and athlete development.
At Soccer Parenting our content is divided into 6 CATEGORIES with a range of important topics covered:
BODY
MIND
GAME
NEXT LEVEL
COACH / CLUB
PARENTING
The SoccerParentResourceCenter.com is our one-of-a-kind Parent Education Platform that tackles all of these important topics for parents – and much more. Become a member and have access to hundreds of interviews, articles, courses, videos and more.
To gain access to your free membership and all the great content at SoccerParentResourceCenter.com simply follow the link below to register.
https://soccerparentresourcecenter.com/register/club-membership/sfyouthsoccer/