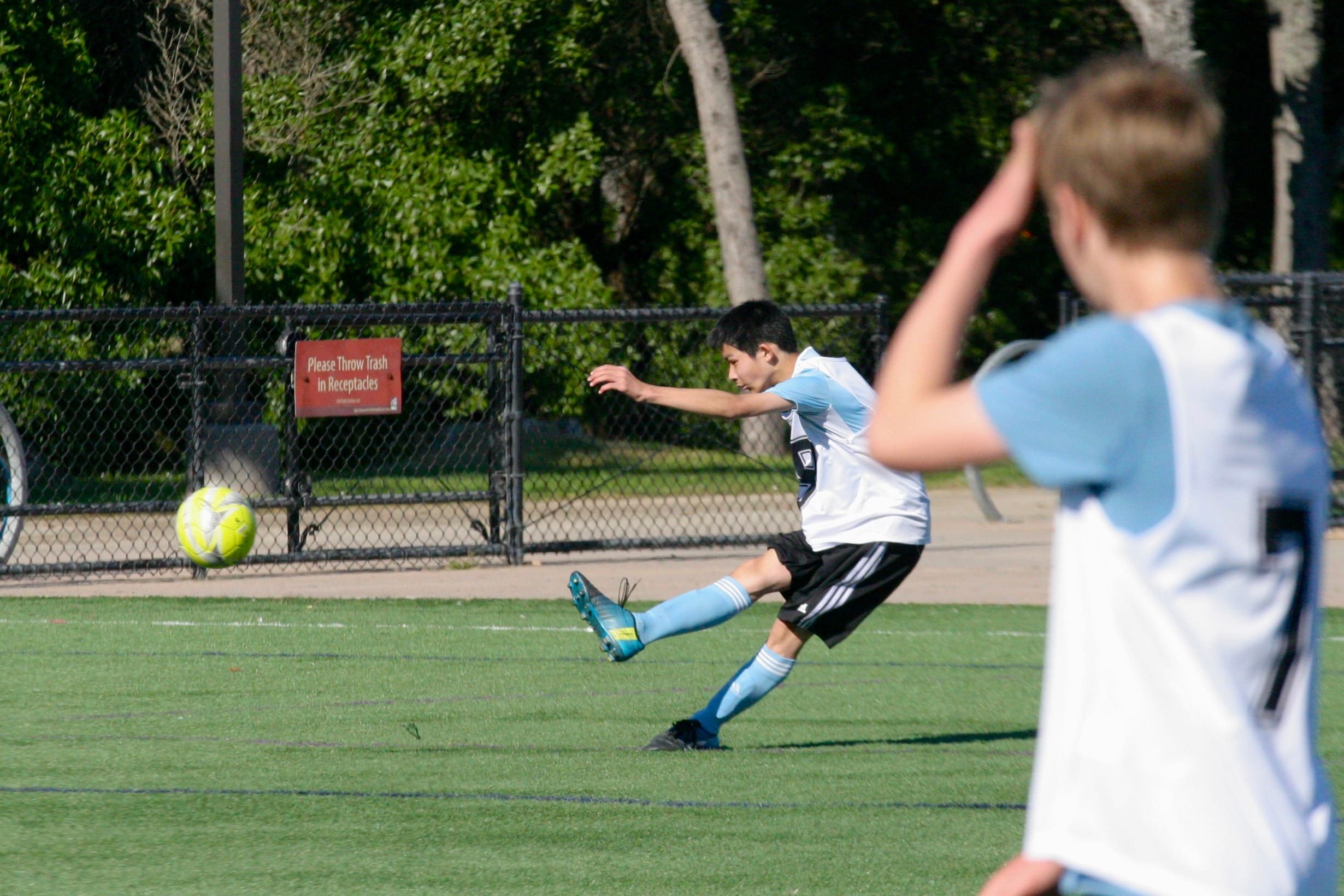 San Francisco Area Summer Camps & Soccer Play
Camps, Clinics & Play Dates on offer from local clubs and schools
SF United Fc soccer camp is open to kids born from 2017-2008. This is open to those from all around the Bay Area, friends visiting from out of town to evolve as a soccer player, and even internationals. Our sessions are ran by the top coaches of SF United who are dedicated to teach each kid and guide them to a higher level of play no matter their current level.

https://www.sf-united.com/page/show/7903964-summer-camp

Register for the SF Elite 2023 Summer Camps:  https://sfea.byga.net/programs/9torlglxrc/signup

 

We are very excited to invite your family to our 2023 SF Elite Summer Camps. Our Summer Camps are full-day (with half-day  and Partial week options) camps and will be held at locations in the city; locations will be finalized soon.

SF Elite is a top level soccer club, and therefore will be offering top level soccer camps this summer along with the all day, all soccer level soccer camps. 

SF Elite Summer Soccer Camps are open to all players between the ages of 6-12. Campers will be challenged in a fun and safe learning environment under the supervision of our licensed SF Elite coaching staff. Daily training themes, drills hidden in fun games and daily small and large scrimmages. 

SUMMER CAMP DATES 

(all playing levels and ages each week)
Aug 7-11  (Ball Masters 12:30-3pm)

Aug 14-18  (Ball Masters 12:30-3pm)


LOCATION(S) 

Fields will be located in the City of San Francisco, Aug 7-11 James Lang Field, Aug 14-18 Beach Chalet Field.

CAMP TIMES 

9am-3pm (all day camps)
12:30-3pm (Half day and Speciality Themed Camps) 

After Care - $175 | 3 - 5pm 

COST 

Early Bird (register in February) - 15% off
Regular registration (after March 1): $395 Full day / $225 half day and Speciality Camps Limited space available, register soon before camps are full.

 

Ball Masters 

Players will be coached daily on : Advanced ball manipulation, multiple dribbling moves and feints with both feet to beat multiple players via dribbling,and finishing with different parts of both feet.

 

Register here:

https://sfea.byga.net/programs/9torlglxrc/signup

 

A few teenage San Francisco soccer players who have grown up playing in SFYS have put together a U14 soccer team to go to Denmark and Sweden to compete in tournaments in July under the name SF Deltas (with permission from the SF Deltas founder 😉). The team is offering scholarships to make the trip affordable to all who want to participate, and to fund the scholarships, they are running a soccer camp for kids ages 5 - 10/11 the week of June 12 - 16. My kids have gone to these camps for years and loved them! The registration page for the camp is marked on the SoccerInsight web page as the SF Deltas Fundraiser Camp. The cost is $450 for the week, and the camp will be held at Paul Goode field in the Presidio. They are currently running a special promotion for $100 off using the promo code SFDELTAS through May 31! 😊⚽

 

 

Girls Leading Goals leads a variety of summer and day camps!

GLG's Summer Soccer Camps are based on soccer and leadership! Register for one (or many) of our SF summer camps to build your soccer knowledge and skills while learning qualities and characteristics that make great leaders.

We have 5 great summer camp options coming your way!

Soccer and Leadership Camp

Location: Beach Chalet Atheltic Field

Dates: June 19-23

 

Financial Literacy and Beach Soccer Camp

Location: Crissy Field Beach

Dates: July 10-14

 

Collegiate Soccer Camp

Location: Beach Chalet Athletic Field 

Dates: July 24-28

 

Soccer and Creativity

Location: Beach Chalet Athletic Field 

Dates: July 24-28

 

Soccer Intensive

Location: Beach Chalet Athletic Field 

Dates: August 7-11

 

For more information and to register for any of the above camps, visit our website here: https://girlsleadinggoals.org/camps 

 

We can't wait to work with you this summer!!!

 

Experience the Dnamo FC Summer Soccer Camp program ⚽️

Dnamo FC Summer Soccer Camp is based on the fundamentals of world-class European soccer to develop player's skills, technique, tactics, strength and endurance.

We've got 4 awesome weeks of camps coming your way this summer! Come to one, or all!

 Session 1: June 19-23

 Session 2: June 26-30

 Session 3: August 14-18

 Session 4: August 21-25

 Location: 📍Beach Chalet, San Francisco

An emphasis is placed on giving individual instruction based on each player's age, skill level and experience.

Campers will be able to showcase their new skills in a series of fun and challenging games!

This is the camp that will take your game to the next level.... Guaranteed!

Spots are limited so make sure to sign up in advance! Click here for more info: https://dnamofc.com/summer-camp/ 

We can't wait to see you this summer ☀️

Hello parents,


We are thrilled to announce that Beach Chalet Soccer Camp will be in session June 12th, July 17th and July 24th and registration is now open. 

Our camp offers a unique opportunity for your child to learn new skills, make friends, and have fun in a safe and supportive environment. We encourage our campers to have fun, be creative, express themselves on the field, and try their best. Our program is designed for kids 5 to 13 years old, from beginners to advanced. Here, kids learn at their own pace.

If you are looking for exciting and engaging activities for your children, soccer at Beach Chalet Summer Camp is great!

 

SF United FC will be hosting 12 weeks Summer Camp From June 5th to Agust 25th for players between 2017 and 2009 birth years. SF United is committed to the development of youth soccer players. We aim to provide a nurturing, positive, and fun atmosphere for the children. This will be maintained by a professional staff and setup. Please use the link below for more details and and register

 

SF Seals offers 9 weeks of camps from June 12 to Aug 11 at both Beach Chalet and Silver Terrace (new this summer).  All 9 weeks at Beach Chalet are just about sold out! 

Seals camps are famous for helping campers improve their technical ability and soccer skills in a fun, active summer camp setting. We are open to boys and girls from ages 4 to 15.

More information at our webpage: https://www.sfseals.com/summercampshttps://www.sfseals.com/summercamps

Go Seals!

SF Glens Soccer Club is offering 10 weeks summer Soccer Camps, full day, half day, specialty camp, advanced camp. We emphasize the holistic development of a player, in terms of improving your skill set but also honing your intrinsic love for the beautiful game!