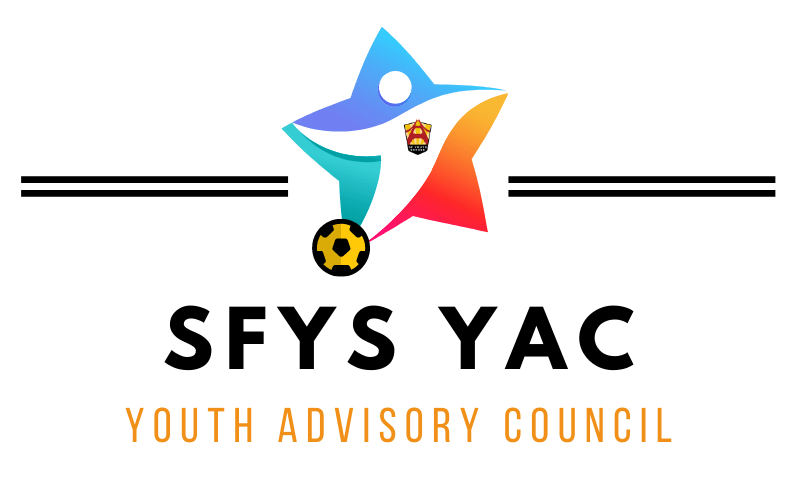 New for 2022 : Youth Advisory Council
Education, Community and Action
How do we want to make soccer a better place?
As you know by now, SFYS is so much more than just a league facilitator. We understand that sport doesn't work without a solid foundation, with a connected community and effective network of integrated programming. To that end, SF Youth Soccer is pleased to announce a partnership with Jude Moore and Queer Youth in Action (QYA) to facilitate our inaugural SFYS Youth Advisory Committee (YAC). Jude is bilingual, a former teacher and a current and former soccer player.
What is a YAC?!
The purpose of the SFYS YAC (Youth Advisory Council) is to give the players (the MOST IMPORTANT people in the org!) a voice to represent themselves and their peers - and be seen and heard by adults in positions of power. The SFYS YAC members will help determine what they want our community to learn, consider, understand ... and how they plan to make our soccer community a better place for all.
As well, YAC is a place of community for youth to take a breath and feel safe and comfortable around each other in opening up any painful or difficult dialogue: our SFYS YAC is rooted in transformative and restorative justice practices and ultimately is about providing space to think about how to heal community and bring joy to all.
Players can bring up anything in YAC – big things like inequity of material resources, racism, homophobia & transphobia, body shaming, etc. BUT ALSO can bring up small things that they find difficult – and every consideration is treated with respect and seriousness.
Join the Council!! The first meeting was open to all - (click to view meeting slides) - subsequent meetings will be closed council and require an application (links below):
Sign up here:
-----
Meet Jude of Queer Youth in Action
Advocating for queer and trans youth in sport through dynamic, personalized programming for organizations, caregivers, and young people.
OVERVIEW
Queer Youth in Action was founded to provide support to pre-existing organizations that want to better serve their queer and trans youth — especially through sport. We dream of a celebratory world for all athletes — but we also acknowledge that immediate small actions can make a monumental difference for the safety and well-being of young people today. Our three focus areas that shape our programming are Education, Community, and Action. 
Because we understand and value the intersectional identities of young people in sport, our programming is culturally competent, trauma informed, and takes into account data and lived experience from diverse demographics. QYA seeks to provide a variety of programming to support each organizations' fluctuating and varied needs to build a culture that ensures that all youth feel celebrated, seen, and heard.