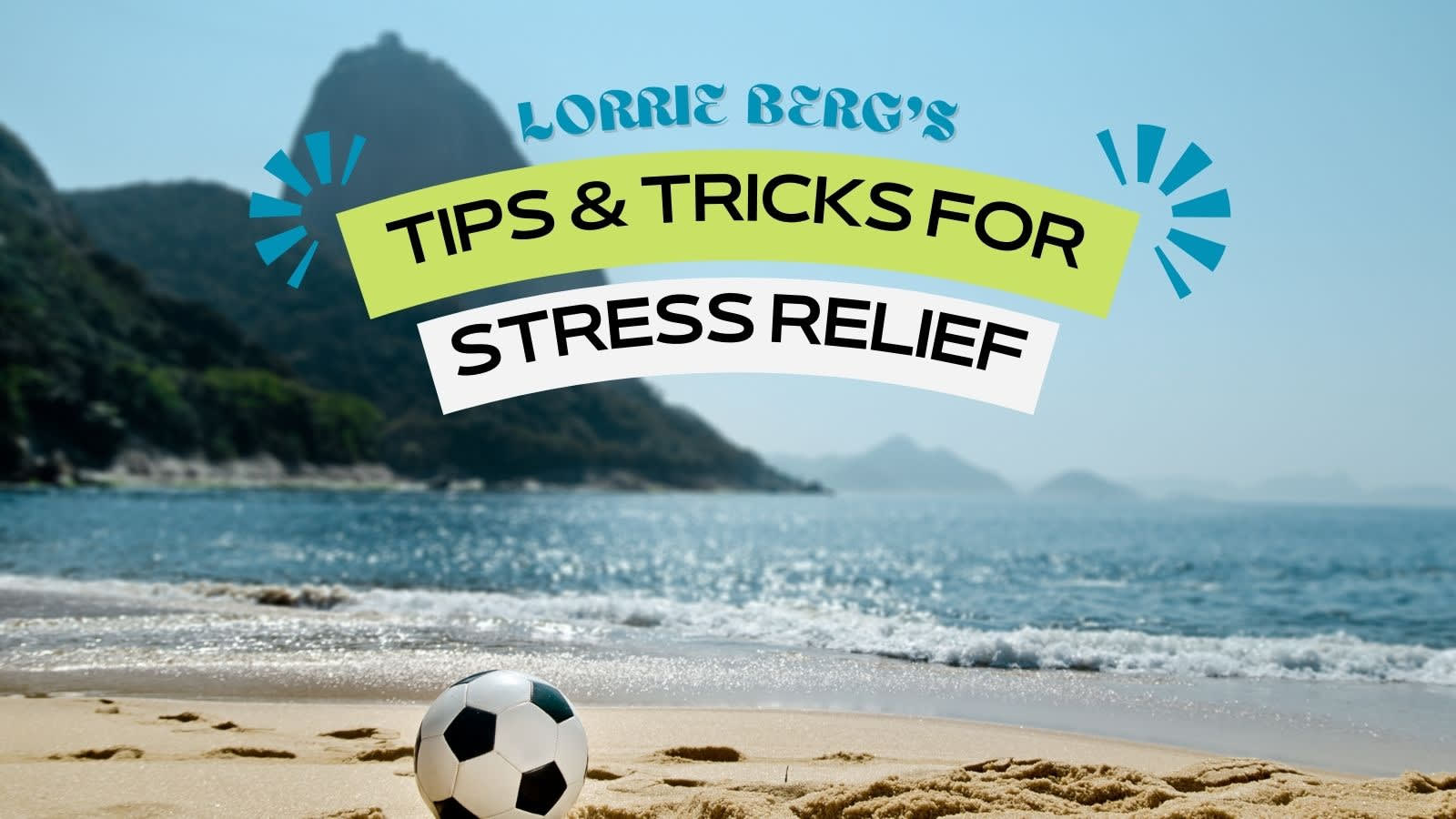 SFYS Workshop Series : Soccer Stress Relief!
4 Steps to Survive and Thrive Through Soccer Season : Stress Relief for Parents that Helps the Whole Family
During soccer season, have any of these been your experience?
You or your spouse are

screaming

on the sidelines

and are

angry at the coach

and ref

way too often.

You

feel guilty

watching one of your kid's practices and not the other's.

You're stressed managing work, practice and dinner and you and the kids end up

eating too much fast food.

You're

exhausted

trying to make everything work, but

feel guilty taking time for yourself.

The pressure is leading you and your kids to

lose the joy of the game.
If you relate to any of this, you're not alone.
Let's have lunch (on Zoom) Thursday, April 28th, from 12:30-1:30 and talk about it in my upcoming interactive workshop: 4 Steps to Survive and Thrive through Soccer Season (without Having to Give Up Chocolate or Your Sanity!) * Stay until the end and get a free gift!
---
Midday Zoom : Thursday, April 28th 12:30 to 1:30.
The reason for choosing lunchtime is because even all of us working stiffs have to eat, so hopefully it's not a stretch to schedule a "lunch meeting". Bonus! Those that join live and stay until the end get a free gift!
Time: Apr 28, 2022 12:30 Pacific Time (US and Canada)
---
In this workshop, you'll learn:
The most common mistake people make to quiet their mind (hint: don't start with your mind)
How to ease your emotions and stop feeling so guilty about what you're not doing for your kids.
Why a slight shift in self talk can help restore you and your kids' love of soccer
2 pathways to peace of mind: experiential exercises you can do right away to take the edge off.
You do so much for your kids. This is time that's just for supporting you, as a parent. 
This presentation will be interactive and informative, with the goal that parents might enjoy learning new ways to feel lighter, freer and head off potential stress and overwhelming pressure in these anxious times. (It's no coincidence that we picked the week before competitive tryouts and in advance of Fall registration to offer this session!)
Help me personalize the workshop by letting me know:
What are your biggest stressors during soccer season?

Are you feeling any stress or concern about Competitive Tryouts coming up at the end of April? About which aspects?
Pre-meeting, post concerns or considerations you'd like specific recommendations to address in our Parents Community: https://www.community.sfyouthsoccer.com/profiles/parents/community 
Or, if you'd prefer to remain more anonymous, email them to me: https://bodywisdomhealer@gmail.com 
---
Meet Lorrie
Lorrie Berg is a San Francisco-based speaker, coach and holistic healer who has been helping people, for over 35 years, relieve stress, heal emotionally and effectively navigate change. She's a stress reduction specialist, who gives talks that offer practical solutions to deal with stress, anxiety and change and include cutting edge tools, based on the latest science, that are easy to use and really work! Learn more at: https://lorrieberg.com
Lorrie Berg
Stress Reduction Specialist
Online Speaker
Certified BodyTalk Practitioner
Certified Qigong Instructor
Certified Practitioner of the 'Reduce Anxiety' Relaxation
Founder of The Tinnitus Breakthrough
bodywisdomhealer@gmail.com