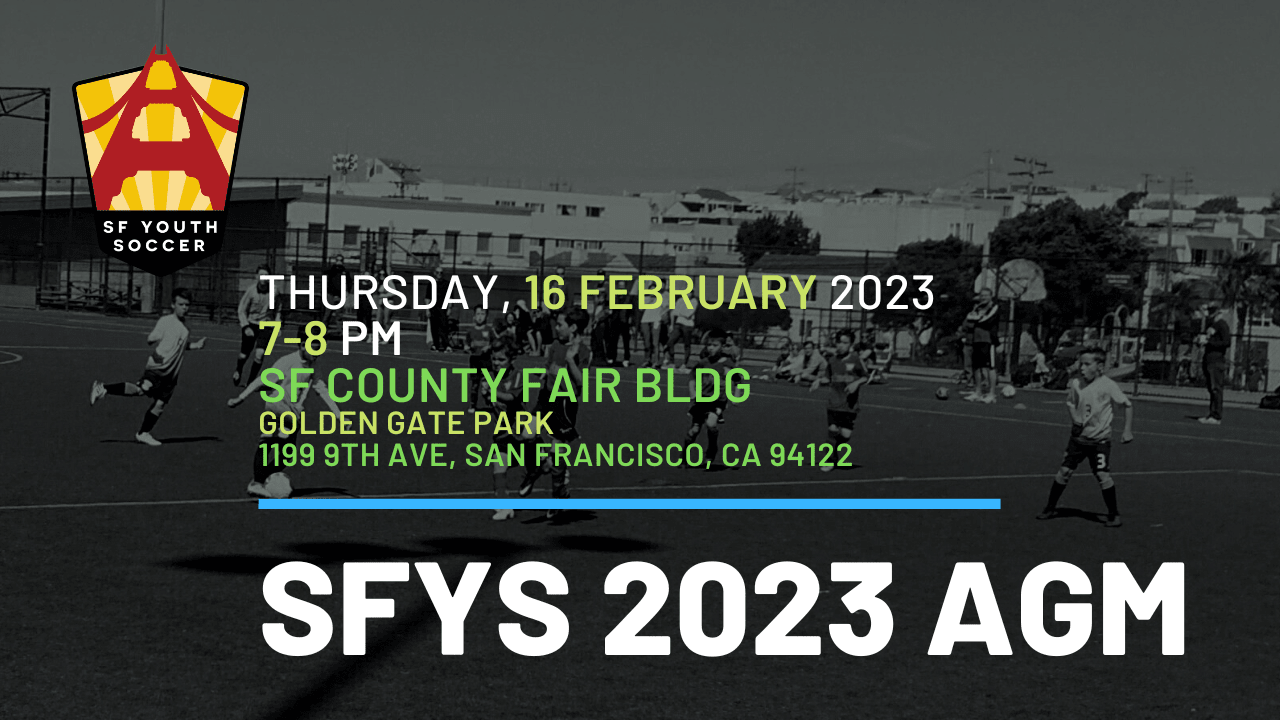 2023 Annual General Meeting (AGM)
See you in person or online Thursday, 16 Feb @ 7pm!
This year's Annual General Meeting will be held both virtually and in person on Thursday, February 16th at 7pm at the County Fair Building. 
The meeting will include org status, updates and announcements, as well as a vote for the next fiscal year's volunteer board members. 
If you have a suggestion or recommendation for New Business to discuss at the Annual General Meeting, please email info@sfyouthsoccer.com before 1/26/23

Our Bylaws require a parent representative from each team. Each team's designated team parent will receive an email from SFYS with the ZOOM link/passcode to the meeting before 2/16/2023.  The meeting will last about an hour, with a recap of the year past and the scoop on the coming year, as well as an introduction to and vote for the SFYS Volunteer Board positions.

For those independent/small club voting-eligible teams, the designated team parent will also receive an email directly from Election Runner with the links to the Volunteer Board ballot. (If a Team Rep can't make it, they are able to authorize a proxy to attend on their behalf, so no worries there.)

 Click Here for all the scoop!