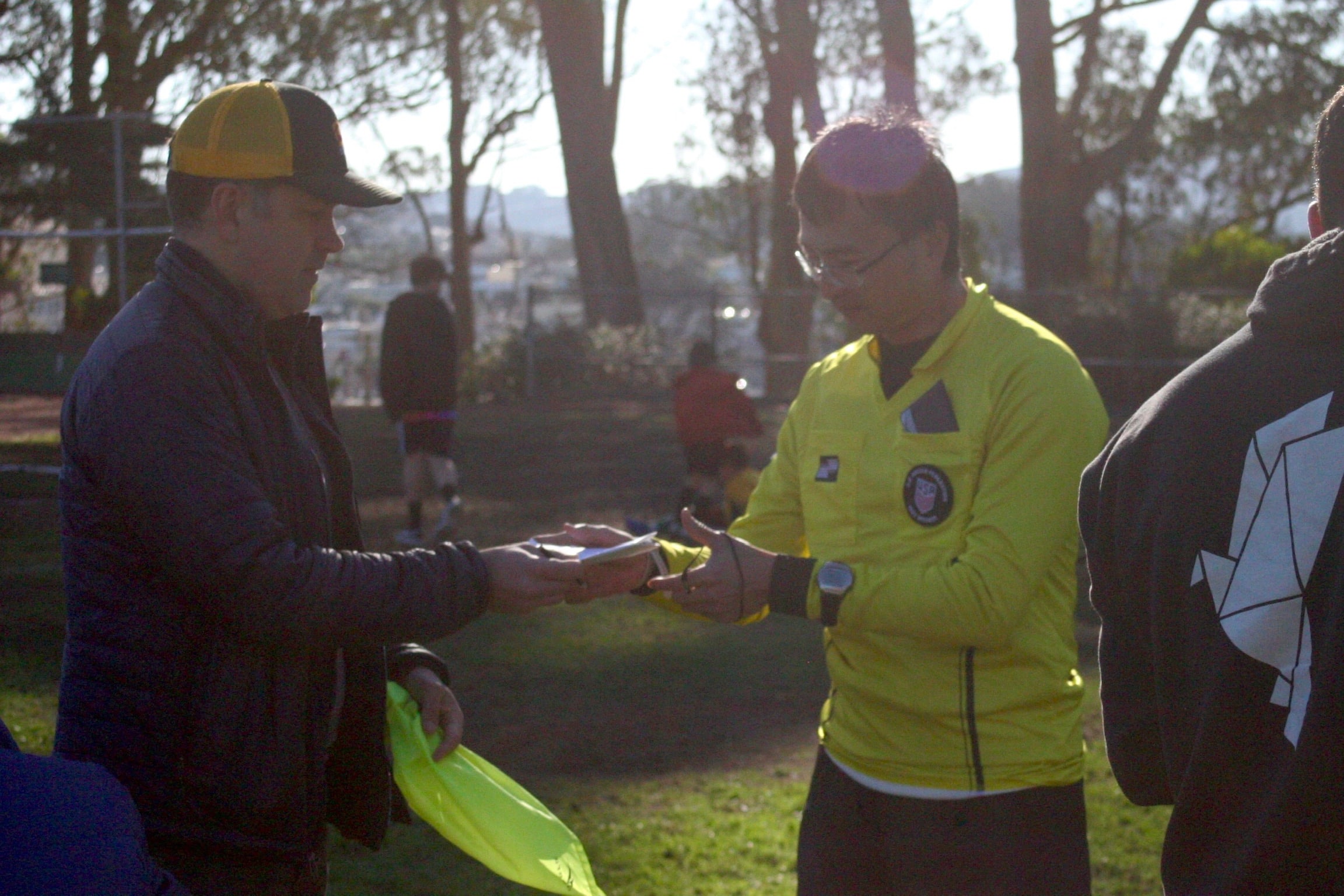 Roster Troubleshooting
Make sure everyone's on your printed roster before you show up!
Every team is required to have a printed game day photo roster at every game. Here's why, and here's how to print your roster.
All players and coaches must be listed on the roster in SQWAD and complete all registration requirements before they can participate in SFYS games. If anyone isn't showing up or is labeled invalid, please check the tips below and get in touch with us: info@sfyouthsoccer.com, or check the Season page for office hours to get in touch with us by phone.
TIP #1 FOR ALL PLAYERS AND ADMINISTRATORS: Make sure you've invited them in SQWAD to the right team within the current season.
Click here for instructions on registration (adding new players & coaches/managers) and roster changes (removing players from your roster, or transferring a player already registered on another team).
Red exclamation mark: this person is missing at least one registration requirement and hasn't uploaded proof of completion
Blue clock: this person has uploaded a document to show proof of completion; SFYS staff must review to verify it meets the requirements
---
Players: 
If a player is listed as "Pending", it is most likely the family has not accepted your invitation yet
If a players has "NO" listed under "DOB", they need to upload a clear photo of a government-issed birth document
All players must have uploaded a clear photo of themselves from the shoulders up with no hats, masks, or glasses for check-in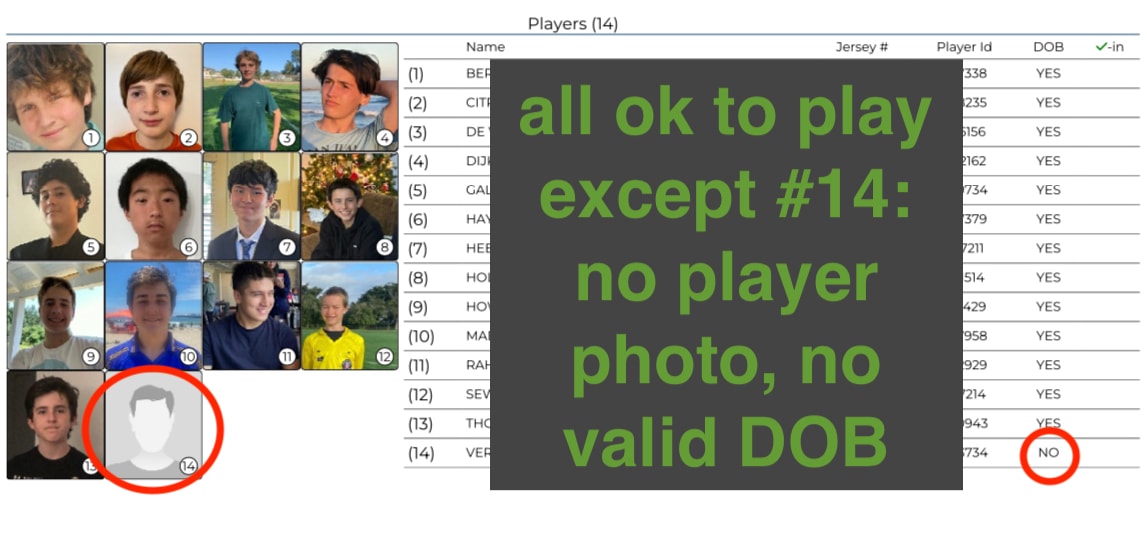 ---
Coaches and Team Managers:
All team managers are invalid to coach unless they have a coaching certificate
All coaches must have uploaded a clear photo of themselves from the shoulders up with no hats, masks, or glasses for check-in
Coaches must complete all registration requirements and have them validated by SFYS staff before they are eligible to supervise games. Anyone missing requirements will have a red "INVALID TO COACH" label on the roster
Can't tell what you're missing? Click here for a quick reference checklist of the requirements that must be completed after registration in SQWAD. Click on your name from the roster, or check for "required validations" on your home screen.

Background Check = RSI Self Report
Fingerprint = LiveScan Fingerprint
Safe Sport = SafeSport
Concussion = Intro to Safe & Healthy Playing Environments
Coach Certificate = coaching certification through US Soccer (including in person field training)