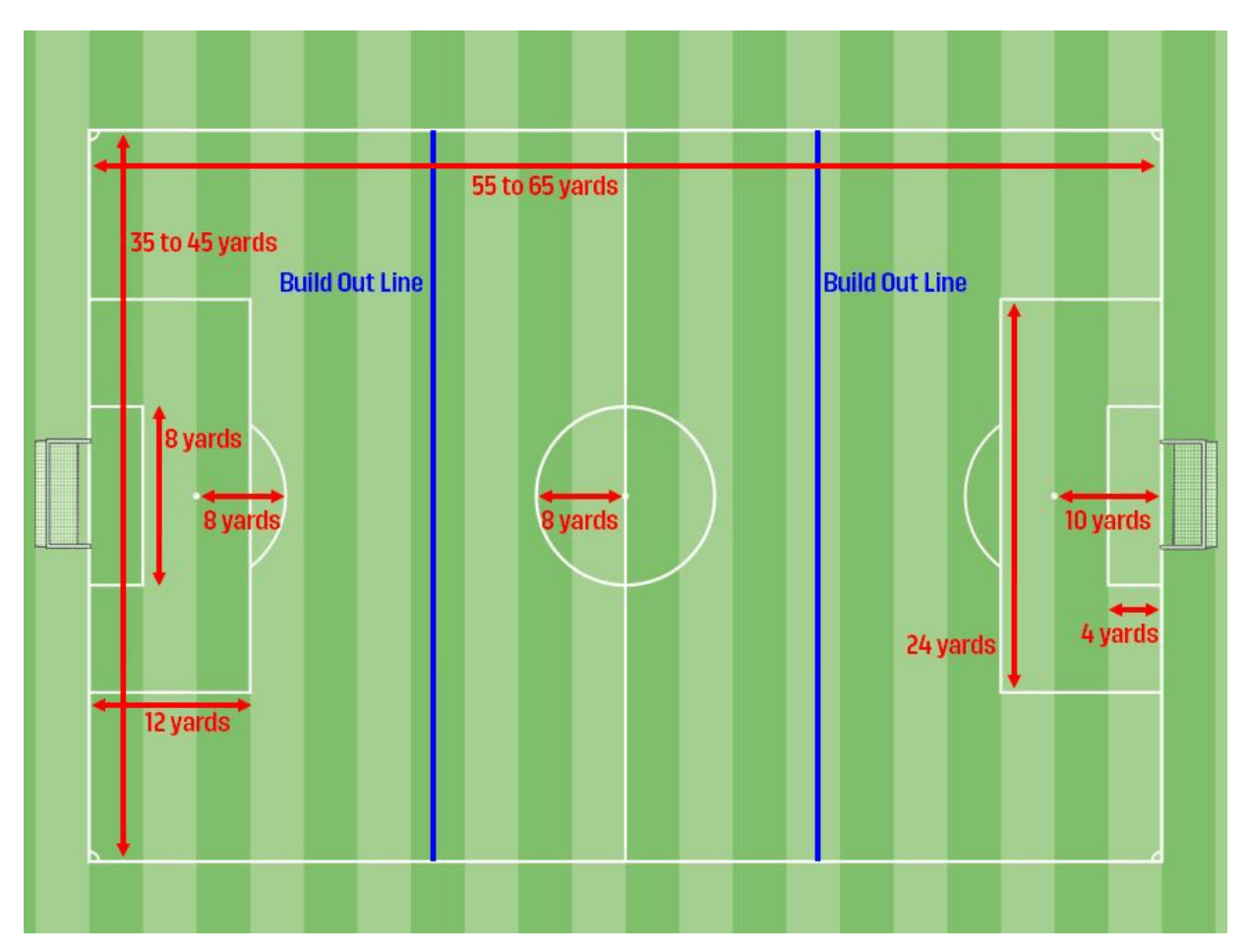 Across the city, the fields you plan on vary.
Big 7v7? Small 9v9? Large goals? Small goals?
The reality is that most fields are used in various ways, and due to the number of sports, and teams playing, some fields might be a little different.
Grass fields are eassier to work with because we line those to the needs of the game allocate (7v7, with a build out line, for example), but on turf, the field is the field...! 
So, here are US Soccer's field standards for 7v7, 9v9, and 11v11:
And here are the game standards for 7v7 and 9v9: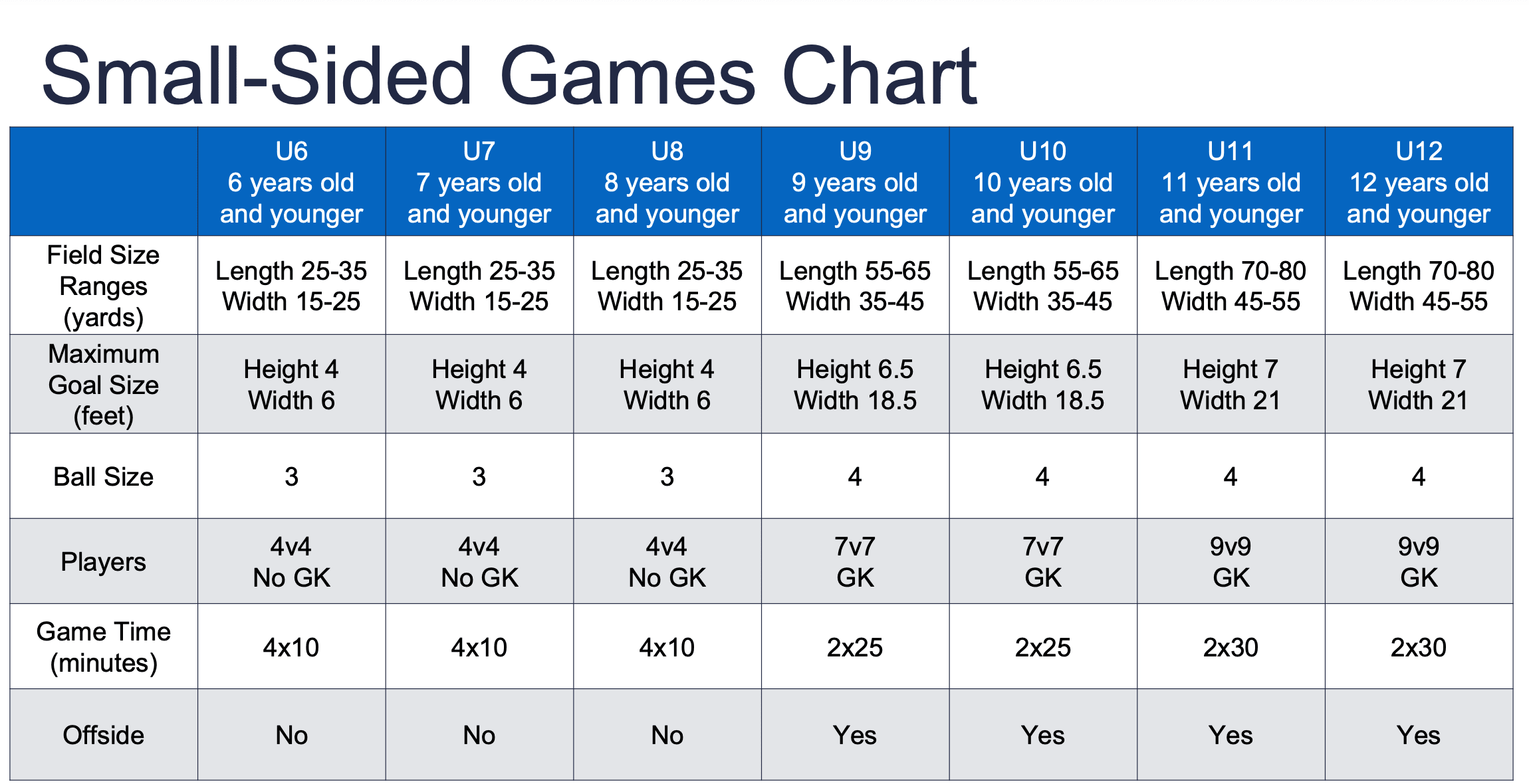 If you experience something wildly off from these guidelines, please reach out to info@sfyouthsoccer.com