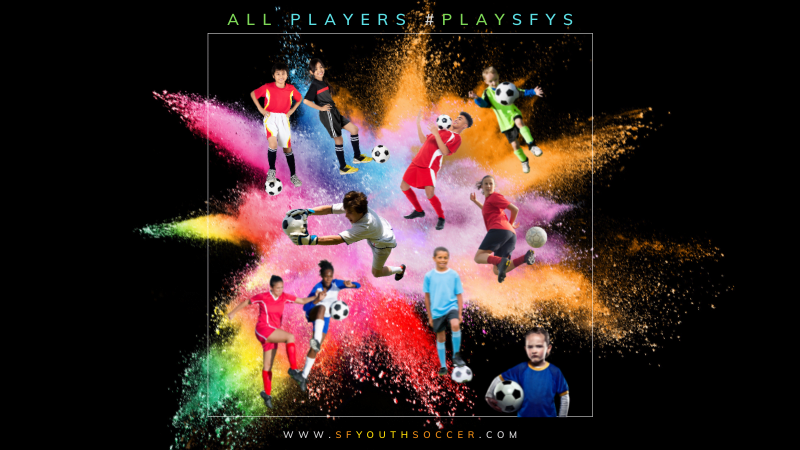 SFYS Workshop Series : Queer 101
Do you have a player or an opponent with a player you're not sure how to address? There are a lot of acronyms, different pronouns and - even with the best of intentions - a disconnect between folks for whom gender is fixed and those for whom it is not. Join us for a virtual workshop on how to make sense of the noise, the nonsense and how to be an ally for ALL players.
Goals of the Workshop
Realize the importance of making safe spaces for our LGBTQ2S+ youth

Learn about LGBTQ2S+ people and their experiences

Understand different terms that people use to describe their identities

Understand how to be respectful of these identities

Understand how to stand up for the LGBTQ2S+ youth in our lives and community

Come away with questions about things we want to know more about – that's okay!
Meeting Date : Wednesday, 16 March
Time : 4pm
Workshop Recording (link pending)
Facilitator: Meet Jude of QYA
My name is Jude Moore, and I am the Founder and Executive Director for Queer Youth in Action; our organization provides a ton of awesome programming for queer and trans youth in schools and sport throughout California, Oregon, and Washington. Before Queer Youth in Action, I finished a Division 1 career in women's soccer, my first passion, and then found my second passion in education. I worked for nearly a decade as a classroom teacher, mentor, and leader at under-resourced Middle and High Schools in New York City, Los Angeles, and Seattle, and then moved into leadership DEI roles to provide guidance to athletic and instructional directors and leaders. Most recently, I served as the Youth Outreach Coordinator for a non-profit in LA and the Inland Empire in Southern California. 
At QYA, all of our programming is aimed at making sure that queer and trans young people have the best mental health and wellness they can. When young people feel confident and safe, they perform well in all areas of their lives! We provide training for leaders, educators, and coaches geared toward a fundamental understanding of LGBTQ2S+ terminology and small, everyday actions to take to ensure the safety of your people. We also provide professional development around social-emotional coaching, rooted in restorative practices and conversations. Additionally, we help with event planning and visibility to ensure all events are inclusive and celebratory. All of our programming takes into account holistic wellness practices and intersectionality.
We have worked with schools, organizations, and sport in Southern California and the Pacific Northwest, including the American Youth Soccer Organization and the PSA Foundation. We have programming for educators, leaders, and instructors, as well as provide support for young athletes and caregivers.