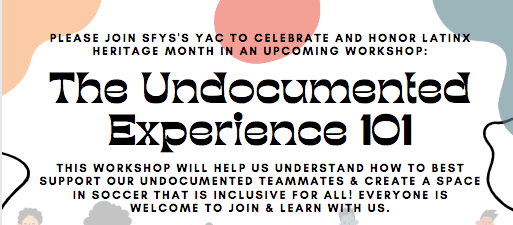 Resources for The Undocumented Experience 101
See below for resources from YAC's September workshop!
Thank you YAC for hosting such an awesome workshop in honor of Hispanic Heritage Month. If you weren't able to make it, or would like to review any of the material, see links below:
Be on the lookout for YAC's October workshop, honoring Disability Advocacy Month.