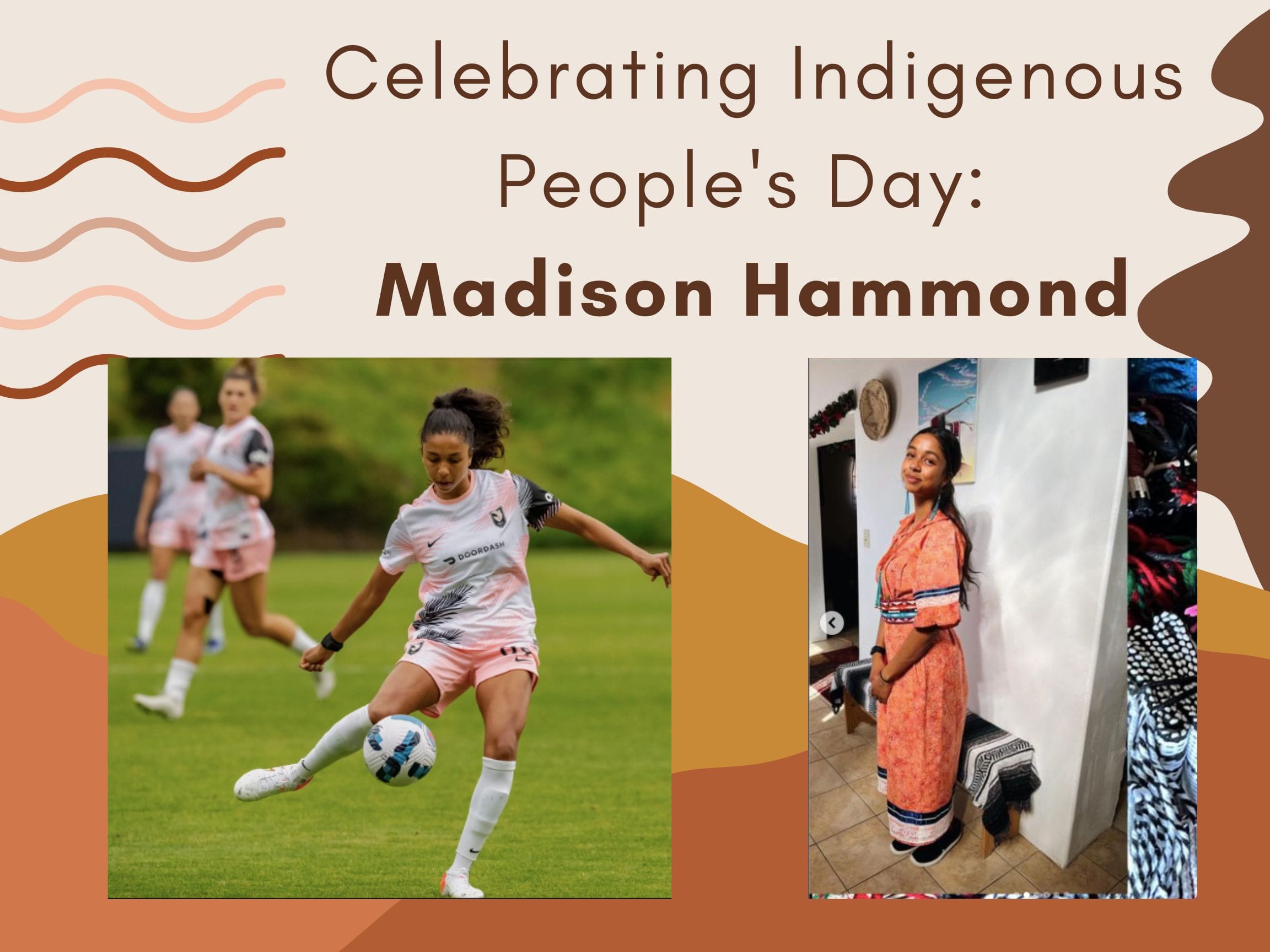 Celebrating Indigenous People's Day: Highlighting Madison Hammond
Learn more about ACFC player Madison Hammond, the first indigenous player in the NWSL.
Happy Indigenous Peoples Day from YAC! SFYS is located on Ohlone, Ramaytush, and Muwekma land, and we honor the people who have come before us, are still here, and will come after us.
Today to celebrate Indigenous Peoples Day, in YAC we learned about Madison Hammond, the first indigenous player in the NWSL. Hammond grew up in Albuquerque, NM, and Virginia and then played college soccer at Wake Forest University. Hammond is Navajo, San Felipe Pueblo, and Black.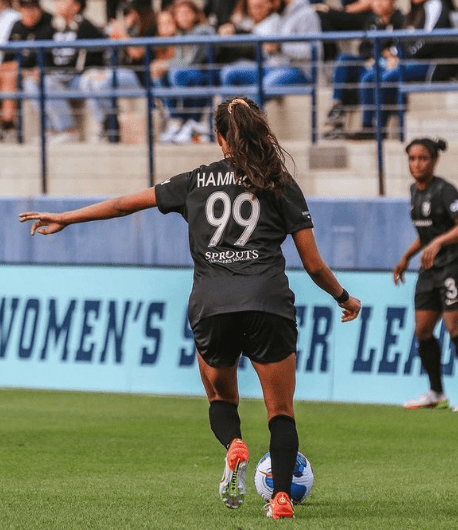 She was drafted to OL Reign in Seattle in 2020 and now plays for Angel City FC in Los Angeles.
We wanted to learn about Hammond today because she is a great advocate for equity and inclusivity in soccer! She says, "I'm really excited to be the first Native American to play in the NWSL, but I'm more excited to not be the last. The only way that happens is if you see people that look like you doing what you want to do." To check out more about Hammond and her time in the NWSL, look at this video here.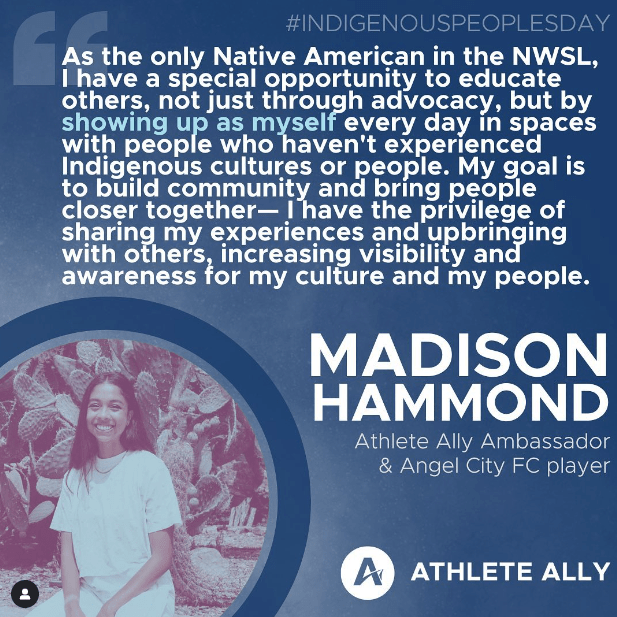 There are many other indigenous people contributing to sport today, and sports like lacrosse were even created by Native peoples as early as 1100 CE.
We will be celebrating more indigenous athletes this fall!
-- Ellie, YAC Leader