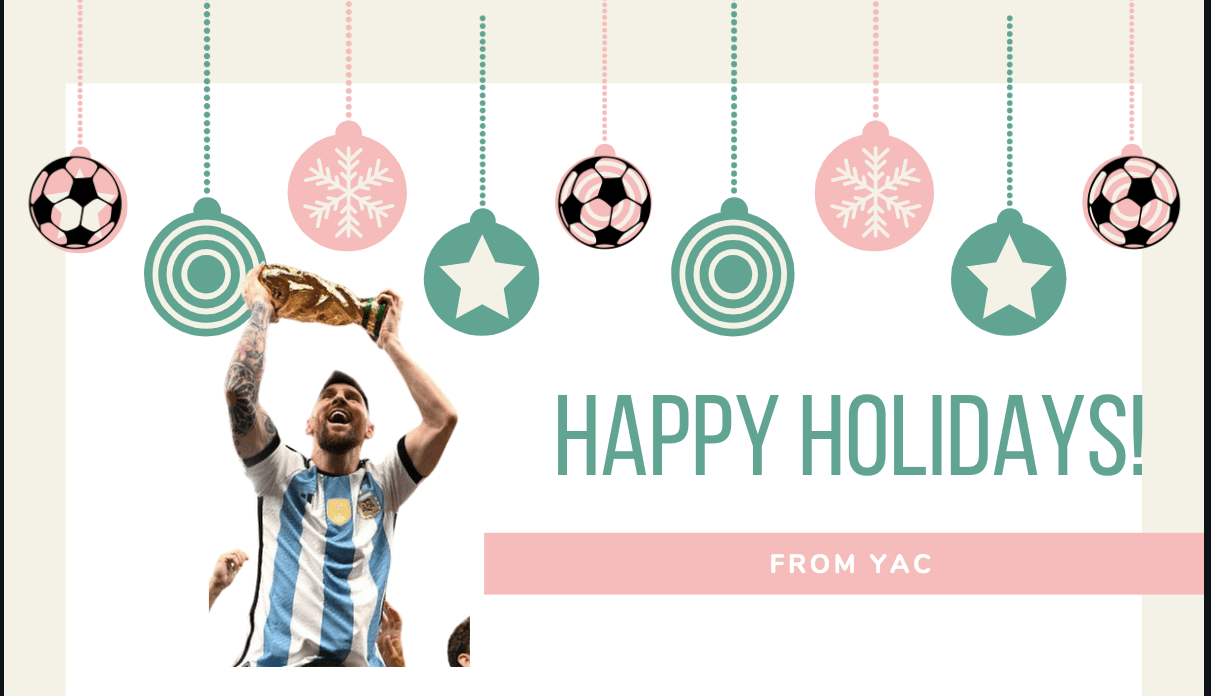 Happy Holidays from YAC!
We use this time to reflect on gifts soccer has given us this year!
I'm so happy that you love soccer as much as I do, whether it's watching or playing.  The SF soccer community is robust, in large part to SFYS.  I personally love the way it has allowed me to meet new people (refs, coaches, spectators), and helped me develop as a coach.  To quote Danny from Ted Lasso, "football is life."  Yes!