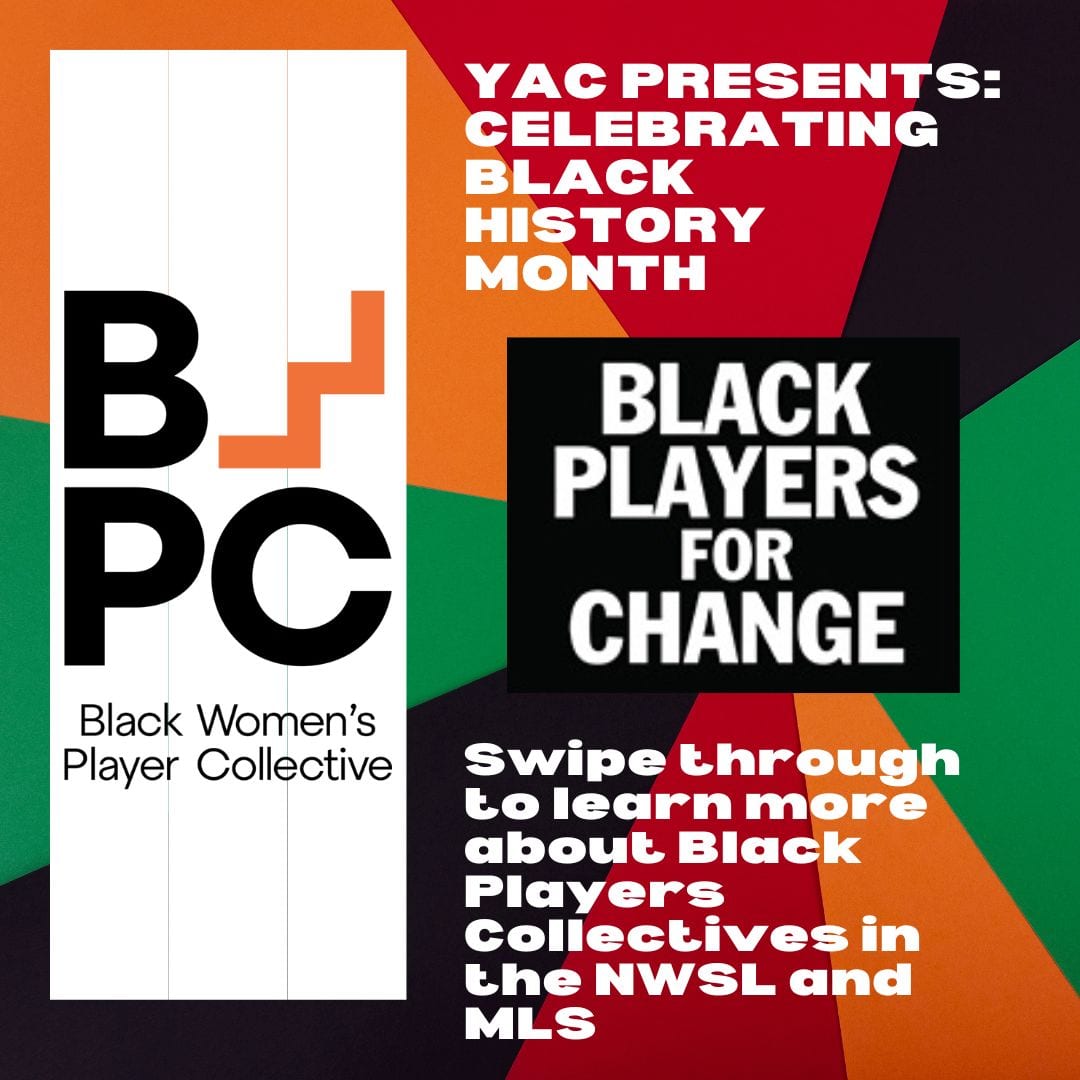 Celebrating Black History Month: YAC Spotlight - NWSL and MLS Black Players Collectives
Join us and make your voice heard!
Black players, coaches, and staff at professional levels are changing the game!
The Black Women's Players Collective was created by the Black players in the National Women's Soccer League (NWSL) to advance opportunities for Black girls in sport and beyond. Through education, mentorship and community development they aim to provide Black girls with direct access to soccer at every level, and to provide networking and support.
Black Players for Change is an organization made up of MLS coaches, playesr, and staff, working to bridge the racial equality gap that exists in society. BPC is committed to tackling the racial injustices that have limited Black people from having an equitable stake in the game of soccer, and in society. They strive to promote equity for all players through programs, partnerships, and policies that address systemic discrimination.