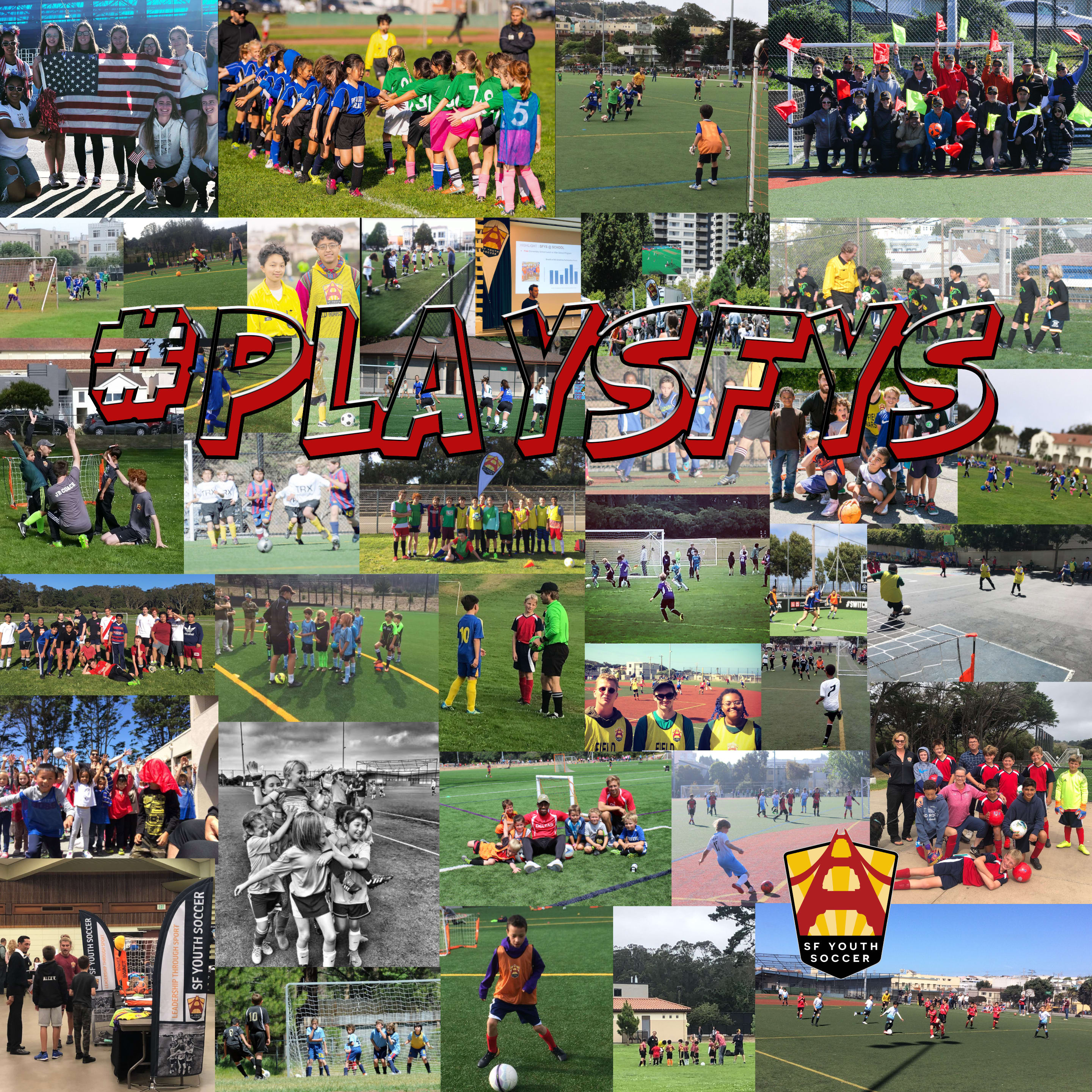 Fall 2022 Season Wrap Up
Also: Highlighting Good Sports + Winter Soccer + Spring Reg
Fall Standings Lock Out
We are locking standings at 12 PM on Wednesday! If you have scores missing for games you've played, please enter them before the deadline or the game will not be counted. Rain out games will also not be counted. We will then adjust any remaining forfeits and mercy rule violating games, and will share the final standings with you! 
Special Thanksgiving Announcement
Happy Thanksgiving! The office is closed this week and email will be limited. Have a wonderful holiday and we look forward to reconnecting next week.

Despite it being true that this Fall season was the most challenging from a Fair Play perspective - particularly on the sidelines - the reality is that most folks are awesome. Referees are contractors who choose which games they want to officiate. Money isn't the only factor in their decision: they also rely on sportsmanship rankings by other referees. There's a scale from 1-5, with one being egregious and 5 being excellent. The following teams were ranked excellent by referees at least 5 times this season. 
We don't have participation medals for all this season, but we do want to celebrate these rockstar teams! If your team is listed below, look for a follow up email next week with medal pick up times after the holiday weekend. And THANK YOU for being excellent!!
2ND - CLARENDON FIREBALLS

2ND - SUNSET FOG MONSTERS

3RD - BRANDEIS ROARING LIONS BLUE

3RD - DNAMO FC BARCELONA

3RD - GRATTAN SUTRO STARS

3RD - JOSE ORTEGA ES BEARCUBS

3RD - LOS DRAGONES

3RD - SF GLENS SFD DOLPHINS

3RD - SIRENE FEROCI

3RD - SUNSET GOLD STARS

4TH - ALAMO INSTIGATORS

4TH - RLS DOLPHINS SPLASH

6TH - SFVSC RAVENS

7TH/8TH - SFVSC TITANS

DNAMO FC CHELSEA 13G

KILLER ORCAS 2010G

LOS TIGRES G2010

ORCAS FC G10

SF GLENS 10G BLACK

SF UNITED G13 SYNERGY

V - GLG SOL WOLFPACK

V - WESTSIDE RIPTIDES
Giving Tuesday
… is coming up! If you're in a position to donate to our organization and the support programming we run (SFYS @ School, SFYS Youth Advisory Council, Youth Ref Mentor Program, etc) we thank you in advance for your support! Click to Donate
Winter Soccer Play
Soccer doesn't stop in San Francisco!
If your team or players would like to continue playing, there are a number of opportunities for winter play:
#SFYSAbroad
With our Women's World Cup trip to Australia & New Zealand coming up in 2023, We are ready to cheer on the USMNT as the 2022 Men's World Cup gets under way and we hope you are too! England is taking on the USA Friday November 25th at 11AM PST. This is a massive game for the USA within the group stages! We want to give an opportunity to those who have not signed up yet for the Women's World cup trip at SFYS to save some $$$ this Black Friday, in celebration of the big game:
BLACK FRIDAY WEEKEND ONLY!




Enter voucher code:

USAENG100

at checkout and get

$100

off your trip fee! Visit

https://sportsportal.worldstrides.com/

to sign up for the trip. The SFYS Trip ID is:

Kober-9006


Applicable to new enrollments only. Valid from 11/25/22 - 11/27/22 until midnight.
Spring Soccer Registration
Registration in SQWAD will open to all teams on

November 28

SQWAD is finalizing some updates for us; make sure you download the most recent version of the app before you start!

NOTE:

as long as a team has the minimum number of players registered by the deadline, they can continue to add players and adjust their rosters in advance of the season
Save the Date!
Annual General Meeting
Save the date! We have set our date for this year's 2023 AGM. The AGM is the Annual General Meeting where SFYS team representatives come together to get any updates or announcements, a recap of the past year and the scoop on the coming year, and an introduction to and vote for the SFYS Volunteer Board positions.
The meeting will be both in person and virtual on 2/16/23. As we get close to the date, specifics on time and location will be announced, but typically it begins between 6:30 and 7. 
Our Bylaws require a unique parent representative from each team. If you did not submit a Team Parent (Voting Rep) at the time of the Spring 2023 intent, you must before

January 15th. Each voting rep must be unique (one per team) and any parent may represent their team. (If a Team Rep can't make it, they are able to authorize a proxy to attend on their behalf, so no worries there.) You can declare your voting rep by emailing your rep's full name, address, phone number, and email to info@sfyouthsoccer.com