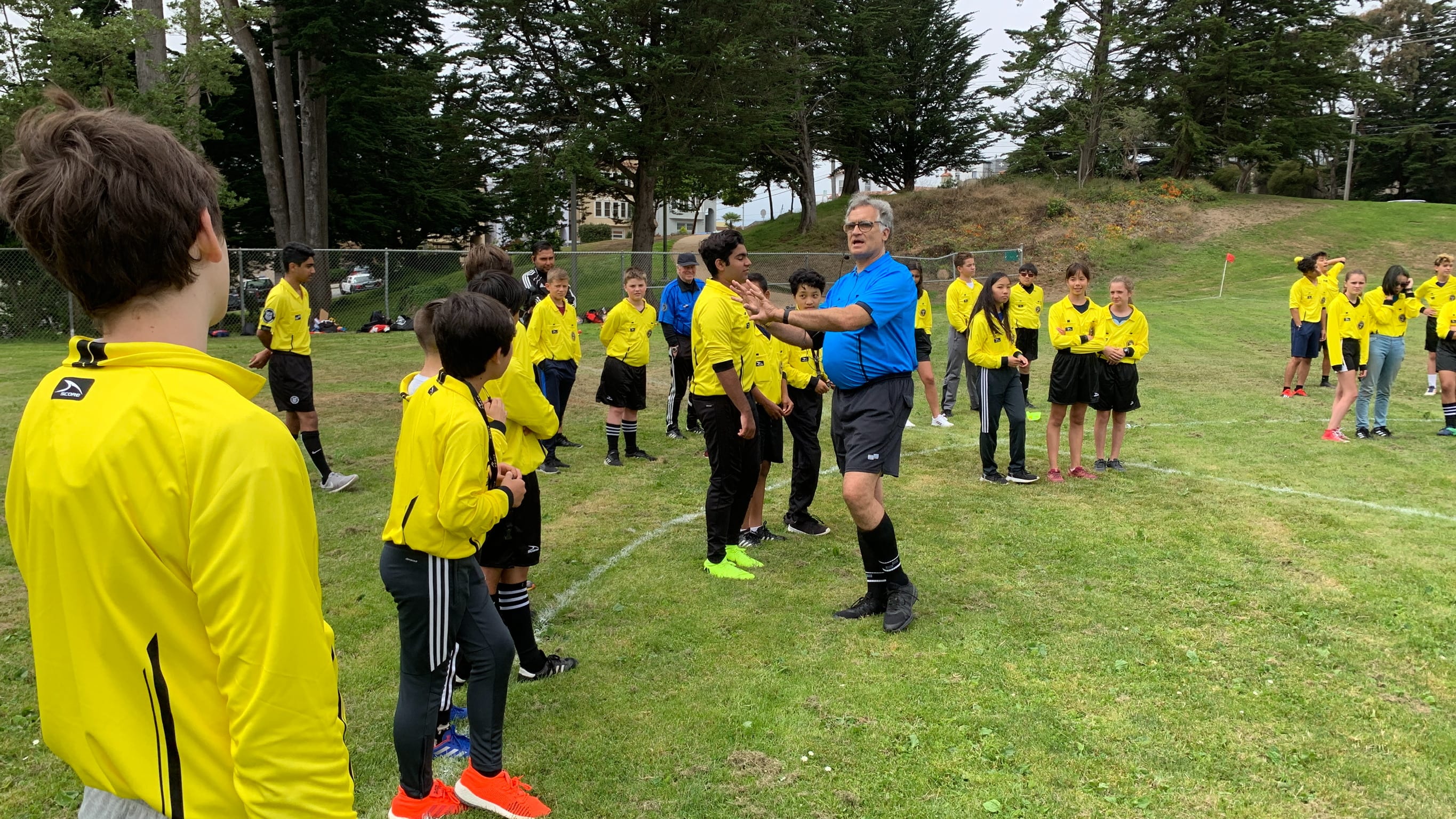 FOR REFEREES
New & Returning Refs + Team STARS, this is the hub for you!

Join the Referee Community Hub

Contribute to the conversation!
---
Team STARS | Referee Camp | Referee Grassroots | Referee Mentors
---
REFEREE UPDATES for SFYS LEAGUES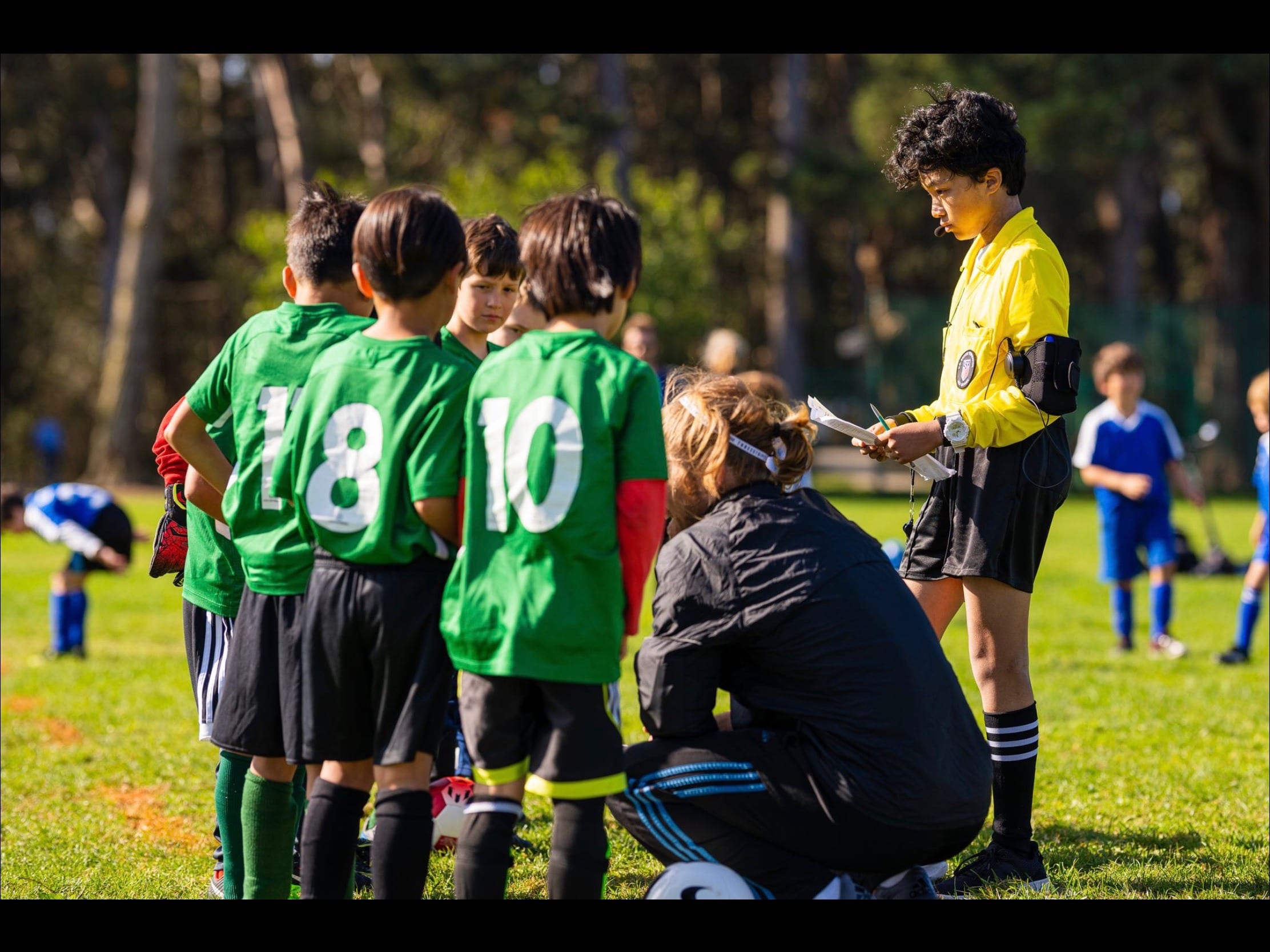 ---
REFEREE RESPONSIBILITIES​
Referees are independent contractors (not SFYS employees). 
---
REFEREE​ LINKS:
​
​
​
---


ADULTS & YOUTH 13+
Want to ref with SFYS?
How SF Youth Soccer Supports Referees
US Soccer Foundation-sponsored week long comprehensive grassroots training
Pre- and mid-season gatherings/pizza parties to groove you into the various systems, meet other refs, answer questions you might have about SFYS rules/procedures.
New referees may sign up to be at a field with a mentor for the first couple of weeks. Check with your referee assignor if you are interested in our:
Follow up gatherings to provide more support or just have fun getting to know your fellow referees.
---


REF LOGISTICS
Referees are independent contractors that will access several different websites in order to secure matches to ref and also to report scores (requirement to get paid).
​To get assignments, you will need to log on to the PENSRA Referee Assignment system​. Once in the PENSRA site, it is important to pay attention to where the games are and the hosting organization so you can figure out reporting and any W-9 requirement or PayPal account issues.
​[Click here to learn how to use PENSRA]
Note that SFYS requires all referees to submit page 1 of the W-9 form filled out and signed by the referee. This includes minors. It may be emailed, faxed to 415-504-8133 or posted to: SF Youth Soccer, 1434 Taraval St, Suite A, San Francisco, CA 94116.
SF Youth Soccer runs both Fall and Spring soccer for SFYS Recreational and SF Upper House (competitive) play. PENSRA Match Reports must be submitted by every referee on the game in order to be paid.