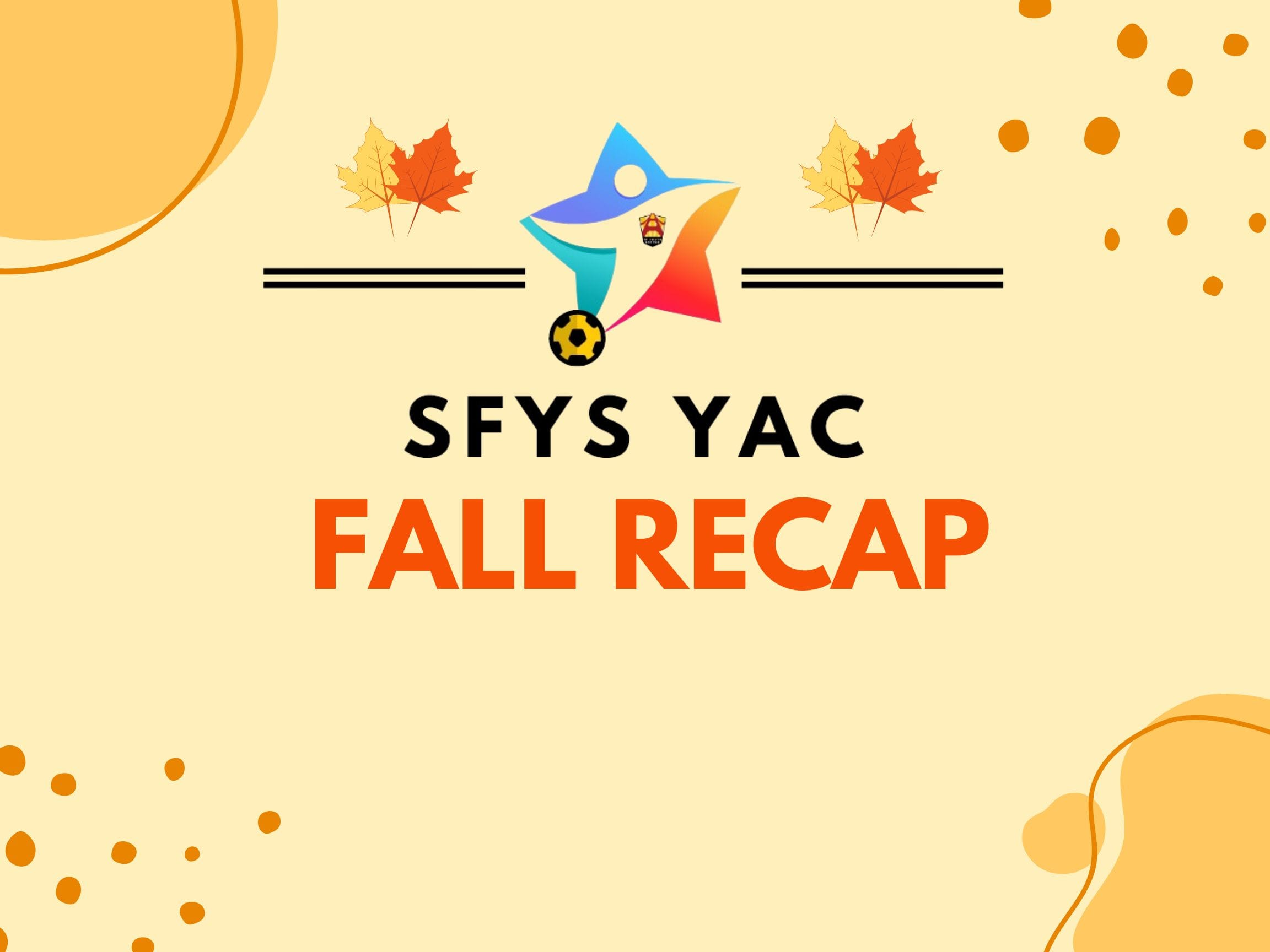 SFYS YAC Fall 2022 Recap
Read about the amazing work our YAC has done this fall season!
This fall, YAC continued our mission of creating a more inclusive and fun soccer environment for all players in SFYS! 
In September, we celebrated National Hispanic and Latinx Heritage Month by talking about efforts to increase equity for Latinx youth players in the US, as well as hosting an awesome workshop led by our community partner Carla Castillo Arcos. In our "
The Undocumented Experience 101
" workshop, we were able to better understand what DACA recipient and immigrant experiences are like, and everyday ways we can better support and uplift our teammates. Check out a 
recording of the workshop and presentation here
!
In October, we celebrated
Disability Advocacy Month
! We spent time in YAC learning about all of the different ways people with disabilities can play adaptive soccer, all the way from a recreational to professional level: we learned about the classifications of disabled athletes and found out that there are even USA professional teams that compete at the Paralympics! We decided to begin — and will continue continuously — working with TOPSoccer, USYS's branch that creates accessible and adaptive spaces for young athletes with disabilities and special needs.
Multiple YAC youth leaders will be participating as TOPSoccer partners!
If you are interested in volunteering with TOPSoccer, they have an upcoming Zoom information session on December 1 at 7:30 PST, which you can register for 
here
.
November brings us to Indigenous and
Native American Heritage Month
! SFYS is located on Ohlone, Ramaytush, and Muwekma land, and we honor the people who have come before us, are still here, and will come after us. This month we have spent time learning about Indigenous and Native American players, as well as indigenous contributions to (and even inventions of) sports in general! One of the players we look up to is Madison Hammond, the NWSL's first Native American player, who was drafted in 2020 to the OL Reign and now players for Angel City FC. One quote that we loved from Hammond was, "I'm really excited to be the first Native American to play in the NWSL, but I'm more excited to not be the last. The only way that happens is if you see people that look like you doing what you want to do." You can learn more about Madison Hammond 
here
! 
As we move into the holiday season, we will be focusing on the gifts soccer has given us this year, as well as what we can do to provide support to our teammates as we close out the fall season and head into the new year and spring season. We will be kicking off initiatives to provide more support and advocacy for Youth Referees in January, which will include an awesome panel of Youth Referees, so keep a look out for registration soon. Our February plans include learning more about ways to make soccer more environmentally sustainable, a passion of our YAC leaders. March will see us celebrating Women's History Month! Needless to say, we're proud of our work in 2022, and we're so excited for 2023.

If you or anyone you know is interested in joining YAC,
fill out the application here
, which should take no longer than 10 minutes. 
We hope soccer has given you many gifts this year too, and that the holidays bring joy and excitement for the year (and spring season) to come!